Mission
To contribute toward its vision for the world, WEDO's mission is to ensure that women's rights; social, economic and environmental justice; and sustainable development principles-as well as the linkages between them-are at the heart of global and national policies, programs and practices.
Approach
WEDO views strong and diverse partnerships as integral to meeting its goals. It allies with women's organizations; environmental, development and human rights organizations; governments; and intergovernmental organizations, including the United Nations, to achieve its mission. WEDO's core competency has been high-level advocacy in international arenas, while building bridges among a range of stakeholders.
Goals
WEDO works on a range of cross-cutting issues—from climate change and natural resource management, to global governance and finance and UN reform—toward three interlinked goals: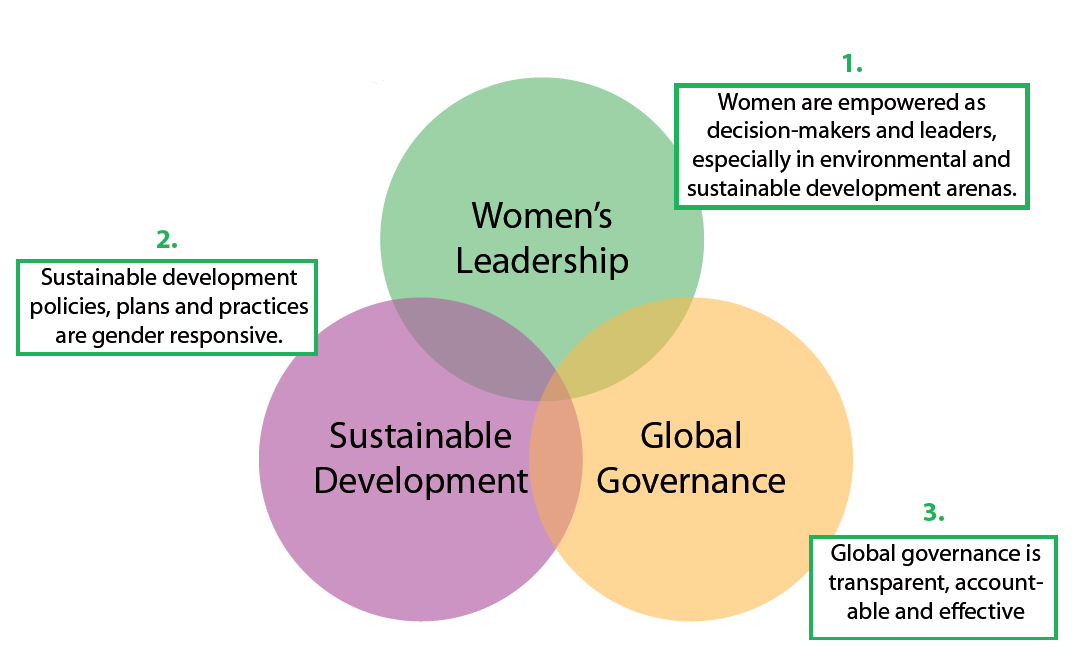 Research and raising awareness, fostering and facilitating networks and campaigns, and building capacity and training—with women and women's organizations, gender advocates, government and UN actors, and many others—comprise strategies to meet WEDO's goals. While WEDO works at the international level primarily, it supports regional and national stakeholders, networks and governments to turn policy commitments on gender equality into action—striving to improve the lives of women and men around the world.
There are many ways you can help us and join us, including making a donation and taking action.