08sep(sep 8)1:00 am11(sep 11)1:00 am13th AWID International ForumFeminist Futures: Building Collective Power for Rights and Justice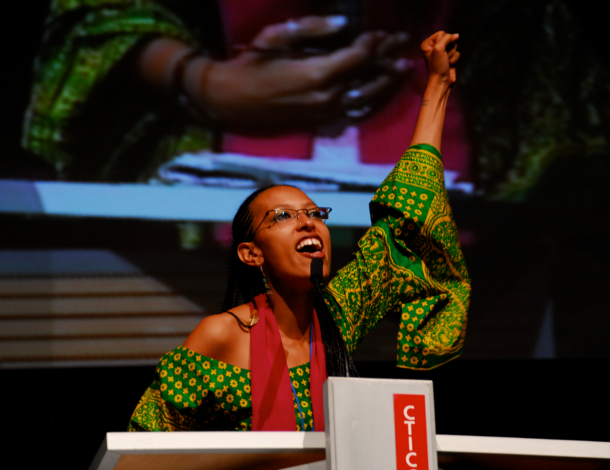 Event Details

The 13th AWID International Forum will be held in Costa do Sauípe, Bahia – Brazil from 8-11 September 2016.

This is not just any event – it's a key space for women's rights and social justice activists to come together and re-imagine our feminist futures. Now is the time to imagine futures free from oppressions, injustice, war and violence and to develop concrete strategies for people and planet based on our shared humanity.

The 2016 Forum is a process and space for re-imagining and co-creating these futures. You won't want to miss it!
FORUM GOALS:
Celebrate the gains of the past 20 years by diverse social movements and critically analyze the lessons we can carry forward.
Assess our current reality to locate the opportunities and threats for advancing the rights of women and other oppressed people.
Explore strategies for mobilizing greater solidarity and collective power across diverse movements.
Inspire, energize and renew strength and purpose.
WEDO @ #AWIDFORUM:
WEDO will be leading the "Climate and Environmental Justice" umbrella issue sessions. It is more clear than ever that reverting a catastrophic climate crisis requires deep systemic change, as well as strong climate and environmental justice work that places the sustainability of life, and economic and social justice at the core. This session will bring together and foster engagement between women's rights and climate justice activists in recognition of the gendered impacts of the environmental and climate crisis, its intersections with socio-political and economic upheaval, violence and militarization,  and the need to search for common feminists alternatives to the current system.
REGISTER:
Time

8 (Thursday) 1:00 am - 11 (Sunday) 1:00 am
Organizer