15jul3:30 pm7:30 pmGround Level People's Forum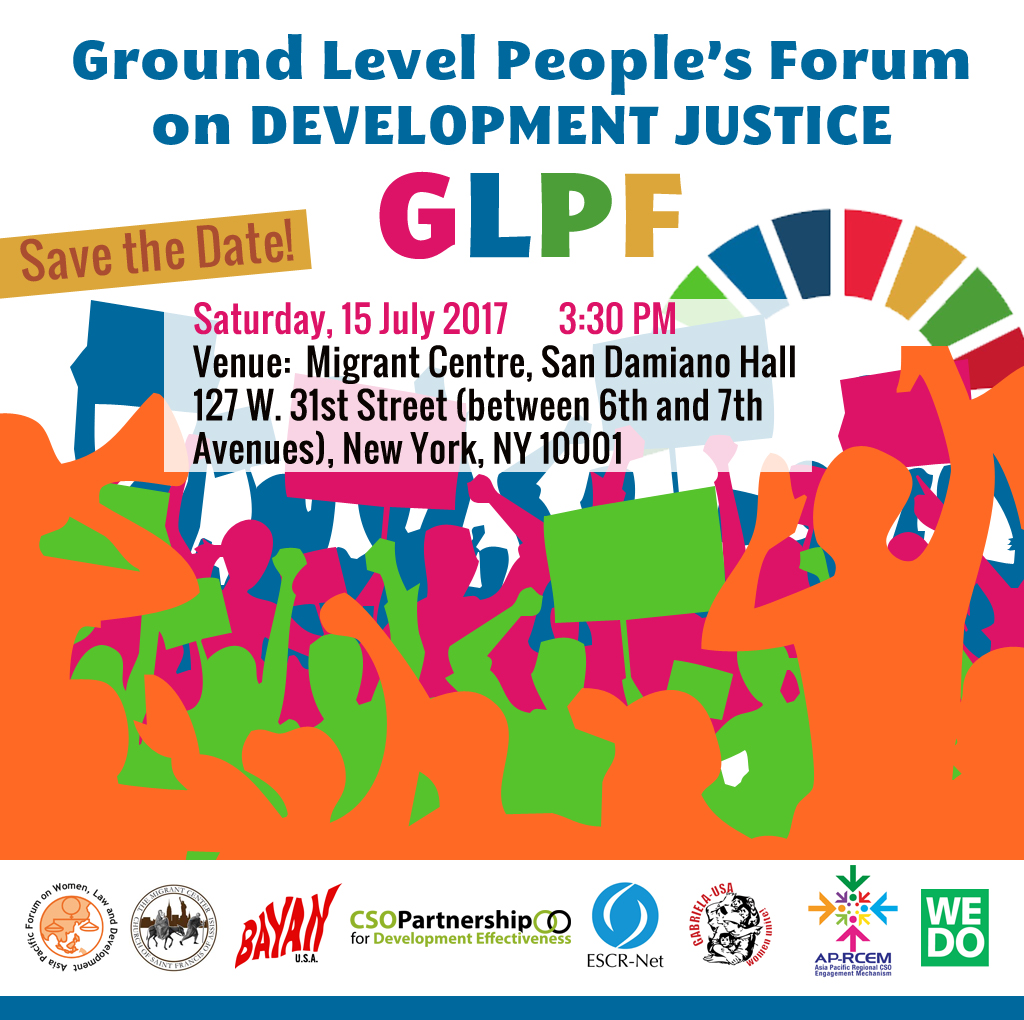 Event Details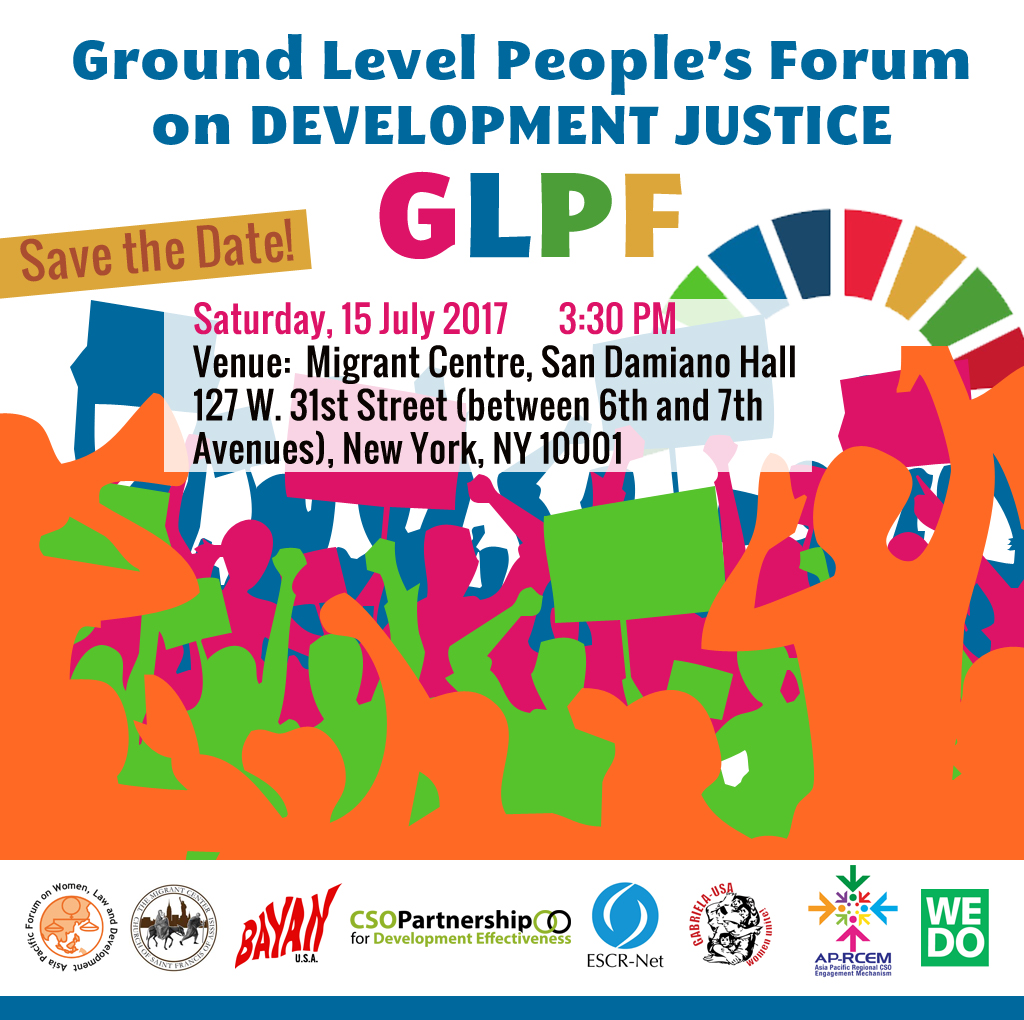 Join us this
Saturday, July 15th
 for the Ground Level People's Forum (GLPF), a counter-conference to the United Nations High Level Political Political Forum (HLPF) that puts forward the people's demands for genuine development justice!
VENUE: Migrant Center, San Damiano Hall (127 W 31st St.)
Interactive and full of exciting cultural performers, the GLPF will bring together civil society and people's' movements to hold our governments accountable for the commitments that they have made under the Sustainable Development Goals (SDG).
The HLPF, occurring this 
July 10 to 19
, is a gathering of world leaders to monitor the implementation of the Sustainable Development Goals. Meant to address structural inequality around the world, the SDGs fall short in confronting the root problems of working class and poor peoples of the world. Under the guise of the SDGs, the United Nations continues to perpetuate neoliberal and imperialist policies. We seek to expose and oppose the role of the UN in facilitating the expansion of the private sector and paving the way for unaccountable public-private partnerships that maintain the status quo rather than serve the interests of the majority of people.
Today, as attacks against the working class and nationally oppressed peoples worsen under the increasingly fascistic administration of Donald Trump, it is of ever increasing importance that we build solidarity between movements in the US and abroad. Don't miss this opportunity to envision the world we want with local and international activists!
Please invite your friends and networks. RSVP on Facebook
here
and contact Diyana Yahaya (
diyana@apwld.org
) for any inquiries.
Time

(Saturday) 3:30 pm - 7:30 pm EST
Location

Migrant Center, San Damiano Hall (127 W 31st St.)