The Women and Gender Constituency is hosting a three-part webinar series on "Communications for Gender Just Climate Action." This series is designed for anyone working on gender and climate change, regardless of your previous communications experience.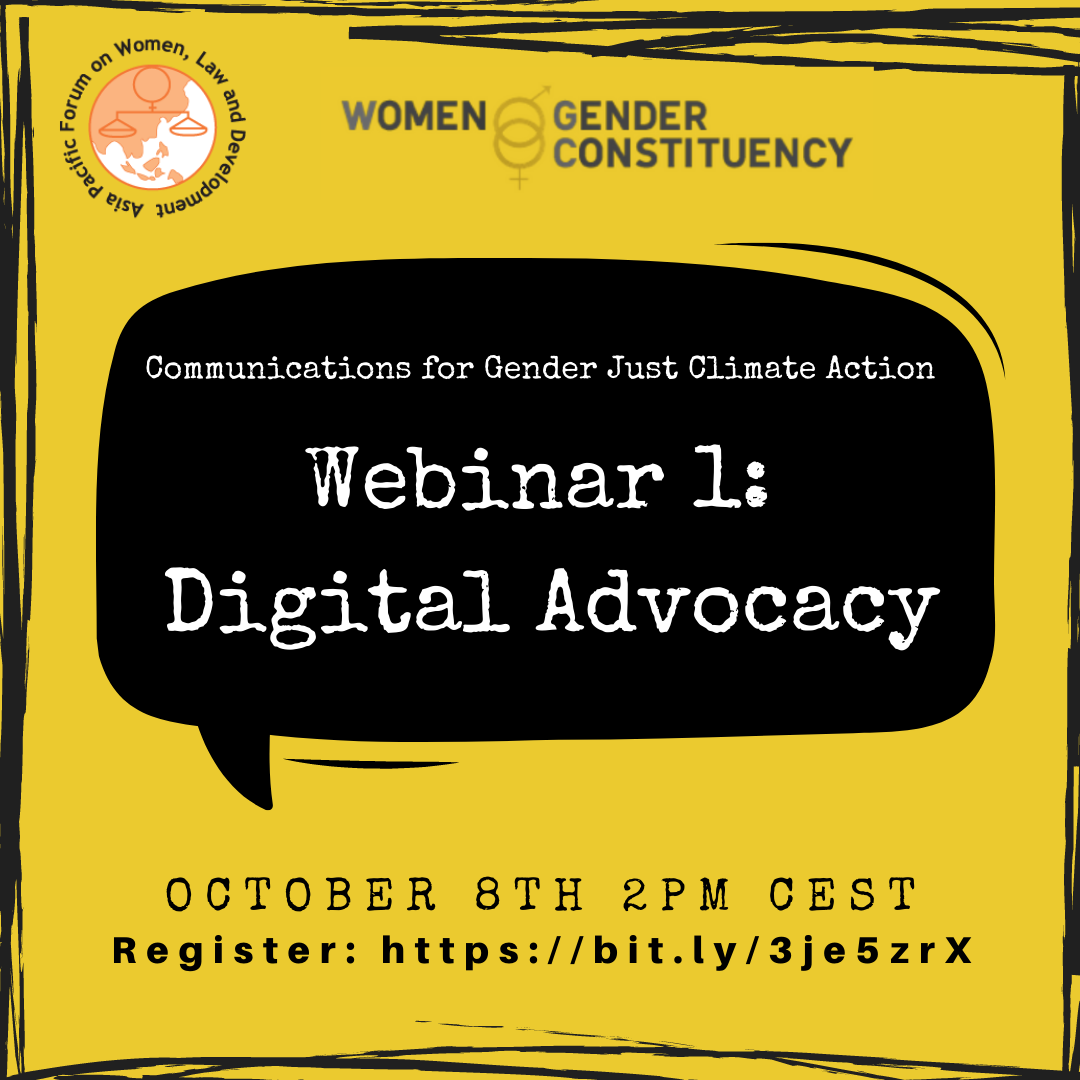 Webinar 1: Digital Advocacy October 8 (12:00 UTC)
Webinar 2: Media Advocacy October 22 (12:00 UTC) Register here!
Webinar 3: Storytelling October 29 (12:00 UTC)
Webinar 1 introduced the series, focusing on digital advocacy. Neha Gupta of the Asia Pacific Forum on Women, Law and Development  introduced a suite of digital tools and provide tips and approaches for messaging and using these tools with examples from actual campaigns, and Hanna Gunnarsson of Women Engage for a Common Future provided insights on creating digital content using free and basic tools, with a focus on CANVA.
The webinar was hosted in English with interpretation into Spanish and French and can be viewed below. To access the French or Spanish interpretation, please contact tara@wedo.org.
Presentation Slides: English | French | Español
Webinar 2 will focus on creating a media advocacy plan, building media relations, monitoring your media, and dealing with bad press. We will explore the media strategy from COP25 as an example.