WEDO is thrilled to launch a new resource for U.S. policymakers, advocates & activists on gender, climate and transport, and how to build a more just mobility system for all!
We all have a right to move through the world safely and freely. Across the landscape of transportation infrastructure and mobility systems in the United States, this remains far from the reality; existing and overlapping inequalities persist to erode mobility access for all. Across lines of race, class and gender, transportation has historically served to entrench white supremacy, patriarchy, and deepening wealth inequality. With an intersectional feminist analysis that confronts and addresses how systems of oppression influence and structure our mobility policies, it is possible for transportation to take on new forms, as a catalyst for transformation.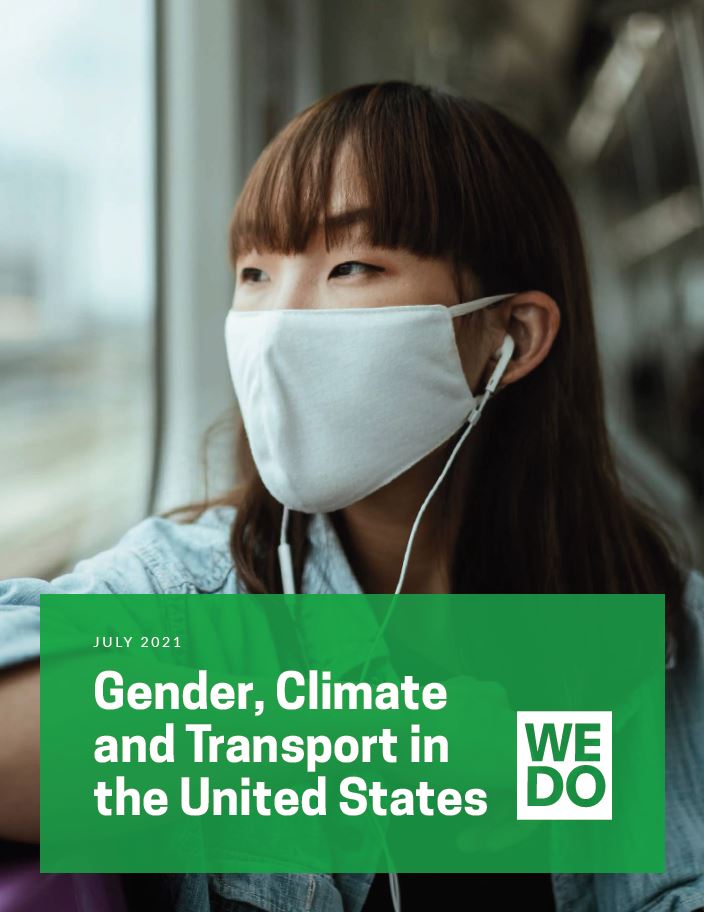 By realizing the potential for intentional and equitable investment that prioritizes universal access and affordability for all, takes into account the differentiated needs of users it has historically marginalized, and learns lessons from feminist transportation advocates, U.S. mobility infrastructure can serve as a critical pathway to achieving racial, economic and gender justice.
This landmark new WEDO Brief, authored by Dr. Regan Patterson, on the intersection of gender, climate and transportation, includes an analysis of the intersection, recommendations, and case studies of lessons learned from feminist and grassroots climate and transportation groups driving forward solutions.
Watch the launch event here! 
Photo by Matheus Viana from Pexels