The Women's Environment and Development Organization (WEDO) is a 501(c)(3) tax-exempt organization that receives support from foundations, governments and individual donors. WEDO is committed to transparency and is happy to make our financial information available to our supporters.
Our tax ID number is 52-1238773.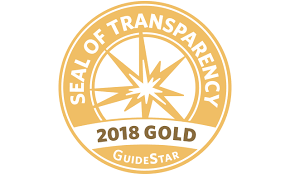 Yearly 990 Forms
All of WEDO's recently filed 990 forms and financial reports can be accessed by visiting www.guidestar.org
Yearly Audit Reports
ANNUAL REPORTS
Privacy Policy
Last updated on May 25, 2018
WEDO is committed to protecting your privacy. We will not sell, share or trade our donors' or contacts' names or personal information with any other entity, nor send mailings to our donors or contacts on behalf of other organizations.
Collecting Information
Donations
The information collected via donations will only include that indicated on the donation form (e.g. your name, email address and payment details). For donations processed via third party payment processors, certain financial information (like your bank account or credit card information) may be required in order to facilitate the processing of donations. All financial information will be collected directly by third party payment processors according to their privacy policies.
Emails
If you supply us with your email address online, you may receive periodic emails from us with updated information about WEDO. We collect this information only when explicitly provided via registration for one of our newsletters or events (e.g. your name and email address). In addition, we collect information related to email deliverability and user experience (e.g. if opened, links clicked).
Using information
WEDO uses contact information to share periodic e-mails related to recent news, events, urgent actions as well as regular updates on the latest articles linking women's rights, environment and sustainable development.
Opt Out
If you do not want to receive emails from us in the future, you can directly unsubscribe at the bottom of all mailings or e-mail us at wedo[at]wedo.org.
Controlling Your Data
You can access any of your personal data that are processed by WEDO, view the data and correct or delete any data that are incorrect or incomplete. You also can request the modification, correction, or removal of your data from our database.
Security
We are committed to ensuring that your information is secure. In order to prevent unauthorized access or disclosure, we have put in place suitable physical, electronic, and managerial procedures to safeguard and secure the information we collect online.
Cookies
WEDO's website uses Google Analytics, a web analytics service provided by Google, Inc. ("Google"). The website uses no cookies, except those necessary for analytics.
Google Analytics uses cookies to help the website analyze how users use the site. The information generated by the cookie about your use of the website (including your IP address) will be transmitted to and stored by Google on servers in the United States. Google will use this information for the purpose of evaluating your use of the website, compiling reports on website activity for website operators and providing other services relating to website activity and internet usage. Google may also transfer this information to third parties where required to do so by law, or where such third parties process the information on Google's behalf. Google will not associate your IP address with any other data held by Google. You may avoid the use of cookies by selecting the appropriate settings on your browser.
Consent
By continuing to use this site, you signify your assent to WEDO's Policies. Please revisit the policy each time you consider giving personal information.