WEDO AT COP22
The Twenty-Second Conference of Parties (COP22) to the UNFCCCC (United Nations Framework Convention on Climate Change) begins on Monday, November 7th, in Marrakech, Morocco lasting through Friday, November 18th.
WEDO will work to ensure that gender equality and human rights, including women's human rights, are central to the implementation of the Paris agreement, and all climate policies and actions.
EXCITING EVENTS
[add_eventon_list number_of_months="1″ event_count="10″ fixed_month="11″ fixed_year="2016″ ]
WGC KEY GENDER EVENTS
To Download WGC Key Gender Events here: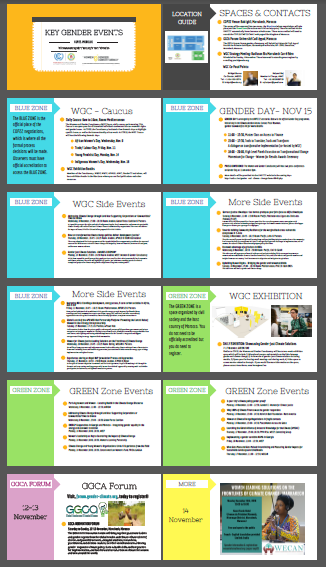 FOR MEDIA INQUIRIES, PLEASE CONTACT:
Prachi Rao
prachi@wedo.org
+1 646 963 5030
If you are a member of the media who would like email updates from the constituency, please sign up here.