The Women's Environment and Development Organization (WEDO) seeks to foster systems change that dismantles the root causes of oppression and manifests collective solutions based on care, community, solidarity and liberation.
We create change through the confluence of intersectional advocacy, influence and convening power, capacity building and training, knowledge production and sharing, and resource redistribution.
2020 was a year marked by intersecting crises: the global COVID-19 pandemic, an ongoing reckoning with racial justice in the U.S. and globally, and worsening ecosystem destruction and climate crisis. As we turned to our movement allies around the globe—recognizing that our resilience has always come from feminist solidarity—WEDO analyzed and strategized how to combat the many potential and actual setbacks to gender and environmental justice, while also advocating tirelessly for the radical transformation we know we need.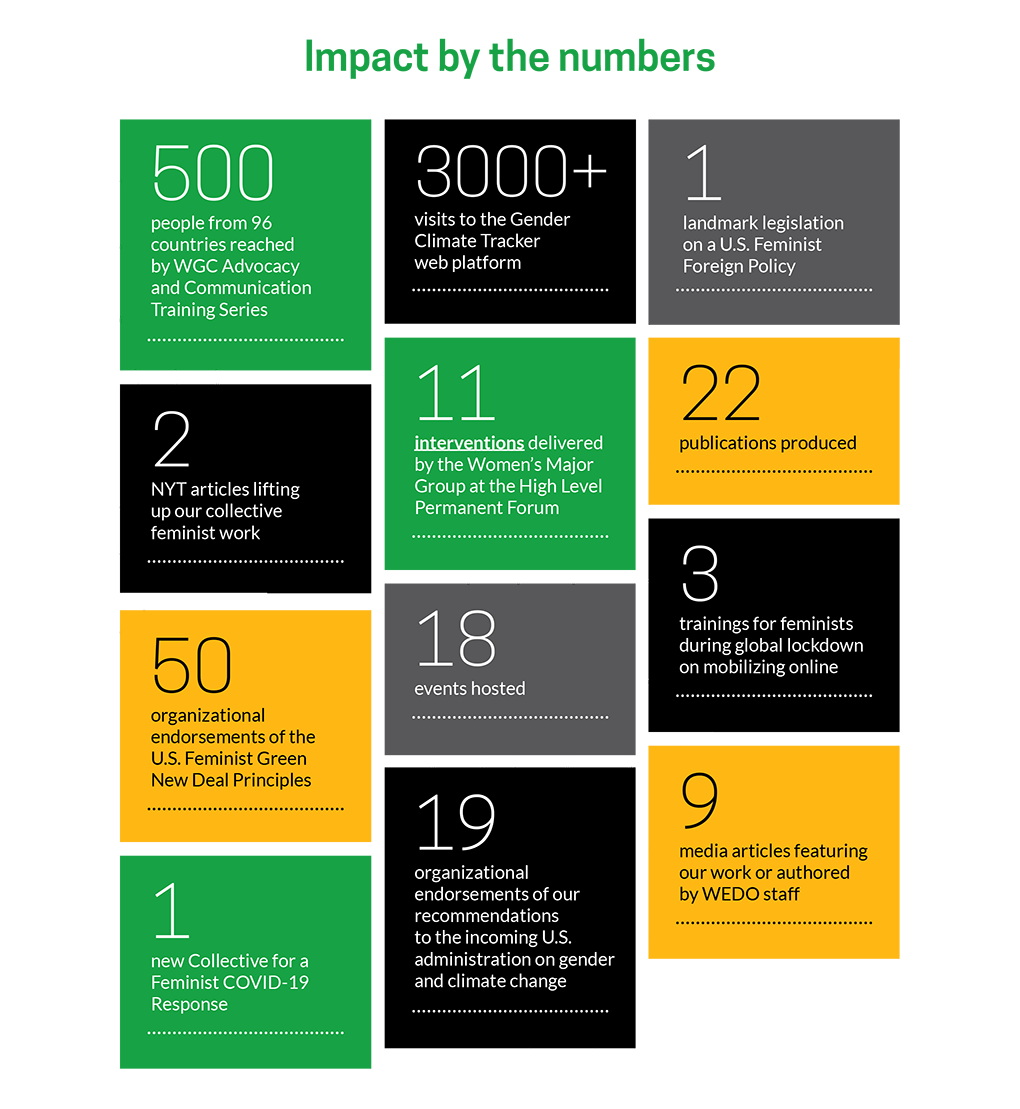 At the same time that the COVID-19 pandemic highlighted deep, existing inequalities, it also opened opportunities to shift the very understanding of what is possible in work, policy, movements and solidarity. In this context, WEDO recommitted to and renewed our work to confronting interlocking crises with deepened virtual organizing, advocating for just recovery policy responses, and building collective feminist futures:
We remained steadfast in our pursuit of gender-responsive climate policy and women's leadership.
We found greater power in collectives.
We increased feminist activists' access to and influence over climate financing.
We launched new feminist visions and solutions to the climate crisis at a national level.
Read the full report for more highlights from 2020.