This year's UN Women's Commission on the Status of Women (CSW) Sixty-Third Session, held from March 11-22nd in New York, will focus on social protection systems, access to public services and sustainable infrastructure for gender equality and the empowerment of women and girls.
Social protection systems, public services and sustainable infrastructure are crucial in the achievement of the Beijing Declaration and Platform for Action, the 2030 Agenda for Sustainable Development, the Addis Ababa Action Agenda on Financing for Development and the Paris Agreement. At CSW, WEDO is proud to support and co-convene with women's rights advocates & feminists from around the world – working to make inputs into the outcomes of CSW63 that effectively address the intersection of global women's rights and the advancement of climate and environmental justice.
---
CSW 63 Overview: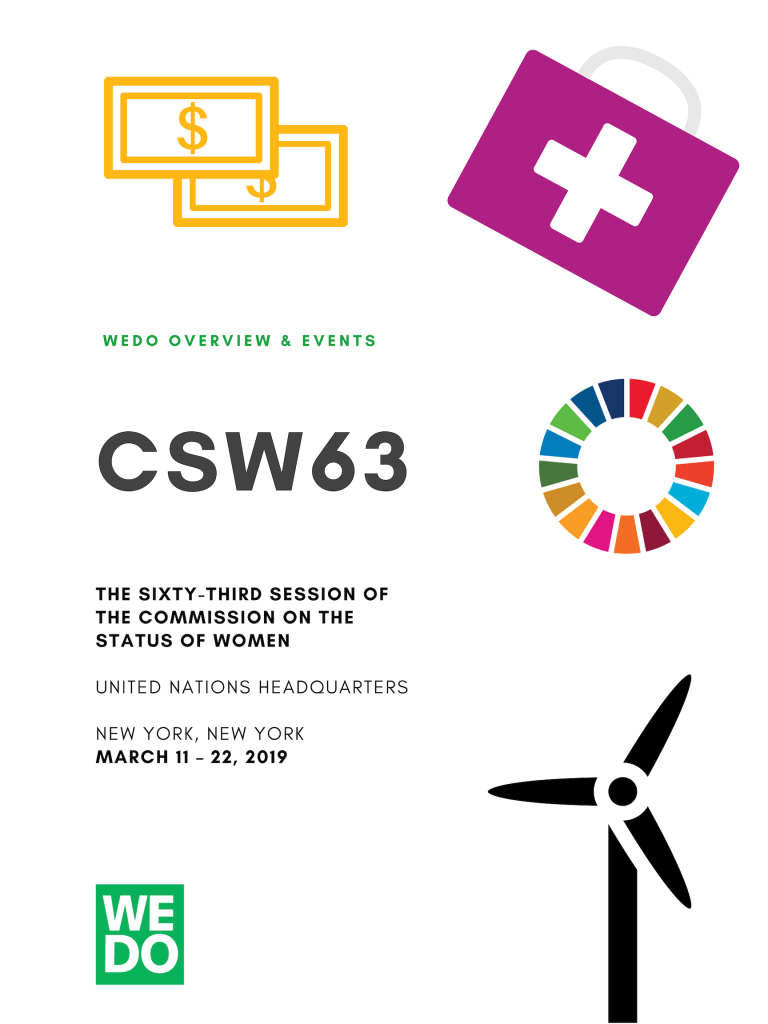 Downloadable PDF: WEDO CSW63 Overview & Events
---
WEDO Side Events at CSW 63:
March 12th at 4:30 – 5:30 pm at Church Center for the United Nations, 2nd Floor
Organized & Moderated by Women@theTable | Speakers: Plan International, Huairou Commission, UN Habitat, WILPF, WEDO
Why Gender Advocates Should Care about Climate Finance & the GCF
March 20th at 12:30 – 2:00 pm at Church Center for the United Nations, 8th Floor
Sponsored by: Heinrich Boell Stiftung North America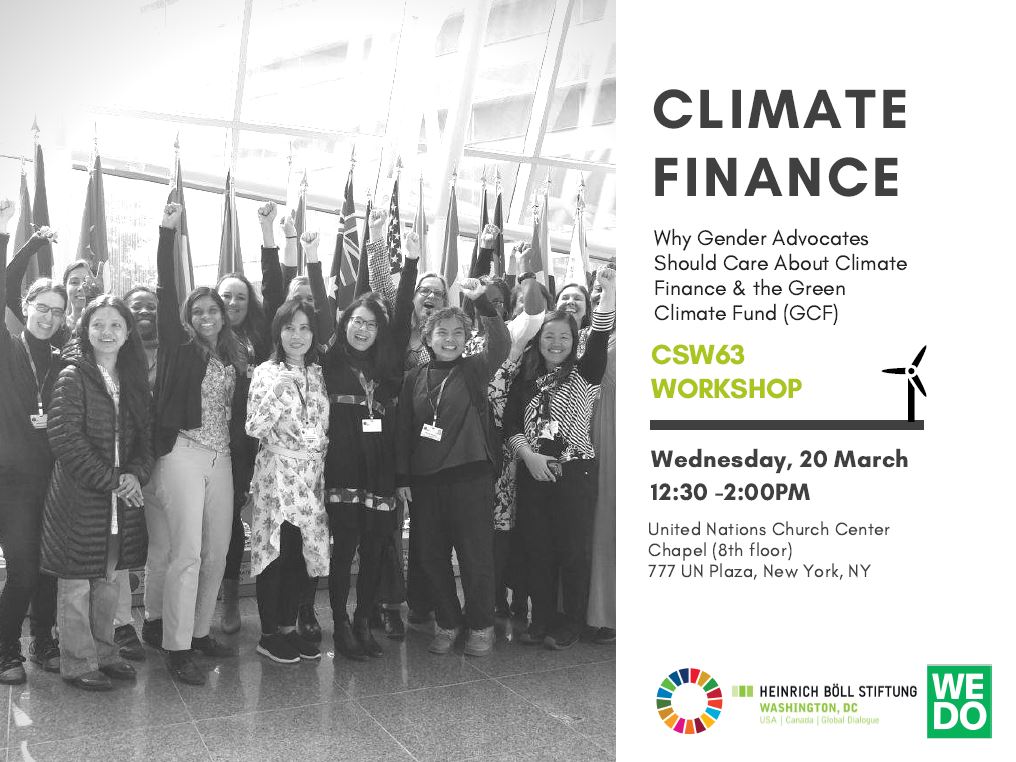 >>> Register for our events here.