PARIS, France (Dec. 7, 2015) – In response to the draft agreement lacking language on rights, civil society staged a massive sit-in at COP21 followed by a march in order to send a clear message on the importance of human rights.
This is what ‪people power looks like. Watch as hundreds of activists, making it the largest action at COP21, rally together against a weak deal for people and the planet.‪ The chant, "we are unstoppable, another world is possible," runs through the conference halls.
We demand developed countries do their fair share, we demand that this deal protects those at the frontlines of climate impacts, experiencing them now. We will never give up on our campaign for climate justice.
"It's about climate justice. It's about justice for women. It's about justice for the whole of humanity. If we cannot commit to an atmospheric temperature that is well below 1.5 degrees, then we have not started at all," demanded Titi Akosa.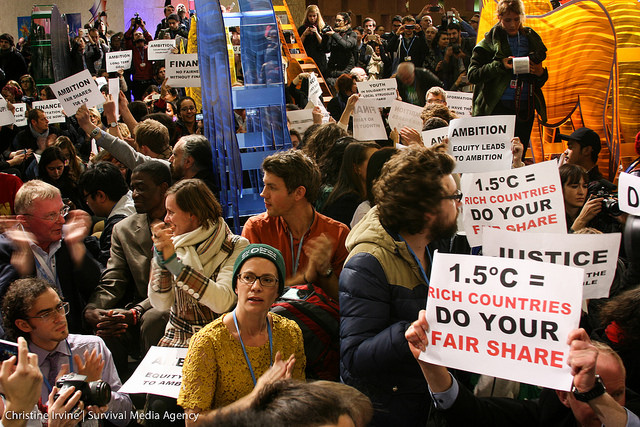 See all the photos from the event (Credit: Christine Irvine | Survival Media Agency): http://bit.ly/1Qld7ba