The Women Deliver 2016 Conference kicked off today with concurrent sessions covering various topics including the Sustainable Development Goals (SDGs) and climate change. The climate change plenary brought forth important perspectives from young feminist voices, WEDO's Eleanor Blomstrom presented on a panel about the SDGs, and the first women's rights and climate change concurrent session highlighted important perspectives on climate change action and finance.
This is the first year that environment and climate change are featured issues in plenary and concurrent sessions at Women Deliver. The climate change plenary featured Betty Barkha, Executive Assistant at APWLD and WD Young Leader. Betty shared examples of the impacts of climate change from her home country Fiji, as well as from the Asia Pacific region. She drew attention to the resilient communities in the Pacific Islands and the ongoing activism, "People-led activism is shifting paradigms and policy in my region."
Following the climate change plenary, WEDO's Eleanor Blomstrom presented on the "10 Things You Should Know About the SDGs" panel. Eleanor discussed the work of the Women's Major Group and WEDO, specifically on climate change and gender equality as cross-cutting issues that need to be taken into account in the implementation of the 17 SDGs. Eleanor also highlighted that implementation must be rights based and that economic, environmental, and social aspects are indivisible.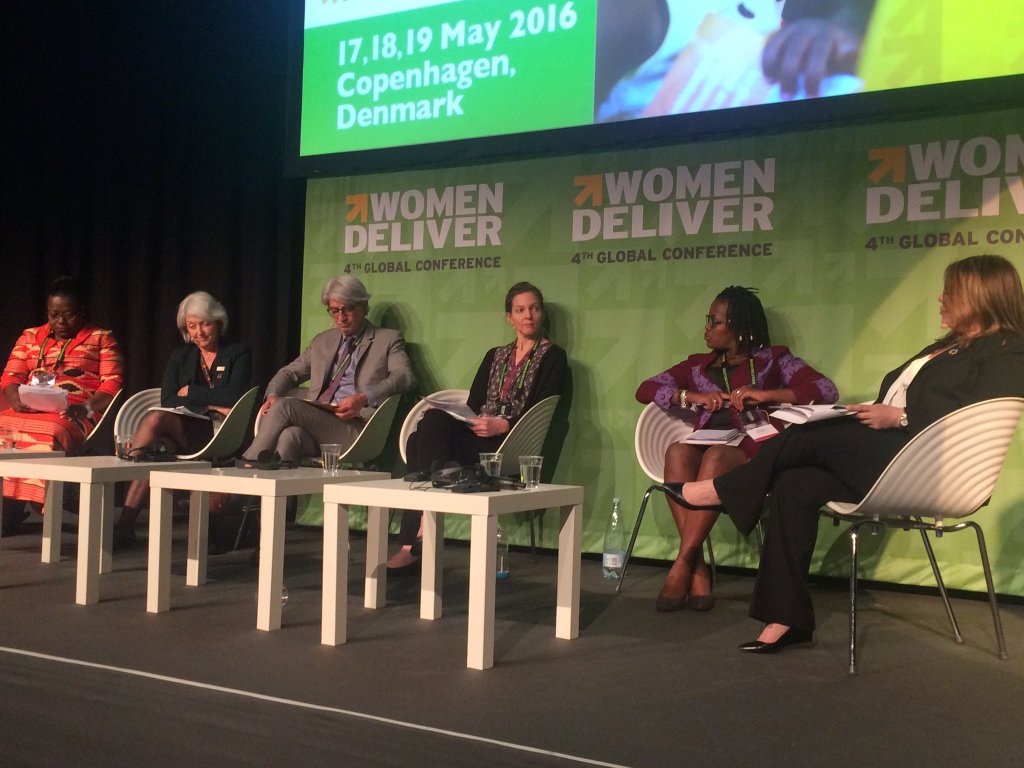 The "Investing in Girls and Women to Combat Climate Change" concurrent session was the first of three environment and climate change sessions, co-organized by GGF, INWF, and WEDO. With a room filled with participants, the speakers shared their knowledge and expertise on climate finance mechanisms, socially and environmentally sound investment strategies, and funding for grassroots projects and initiatives. Speakers included:
Emilienne De Leon Aulina, Executive Director, INWF
Liane Schalatek, Associate Director, Heinrich Boll Foundation North America
Carla Lopez, Exeuctive Director, Fondo Centroamericano de Mujeres
Yasmina Zaidman, Director of Strategic Partnerships, Acumen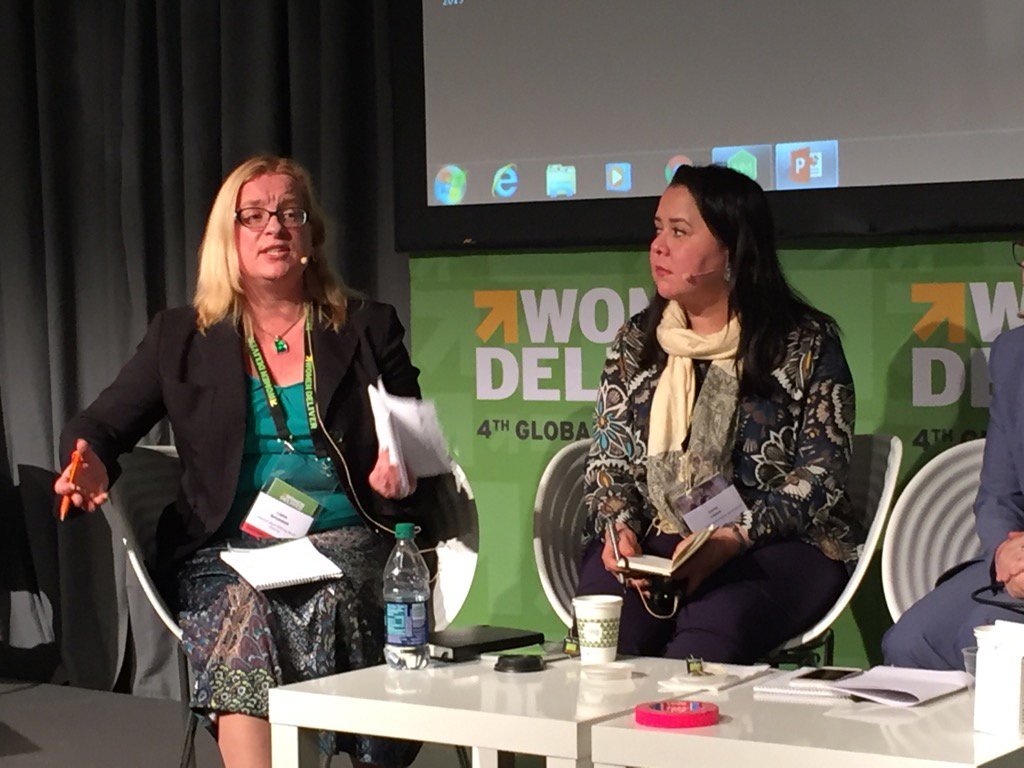 The panel opened up the floor to the participants for questions and comments. Some of the key takeaways from the session included the need to:
1) Frame climate finance from a climate justice perspective
2) Address macroeconomic structures and change power relations
3) Ensure that Human Rights and Women's Human Rights are at the core of all climate action 
4) Recognize that women have a role in energy democracy