For the WEDO team present at Women Deliver 2016, the second day of the conference began with a concurrent session on Women Defending Environmental Human Rights, followed by the last climate change session of the conference, Female Voices from the Frontlines of Climate Change. To wrap up the conference, WEDO participated in AWID's session on Economic Justice and Women's Financial Security. Throughout the conference WEDO also shared a booth in the exhibition hall with INWF, GGF, Win-Win Coalition, and AWID where information sharing took place with conference participants.
The Women Defending Environmental Human Rights session brought together individuals that are collaborating to amplify women's collective actions within the framework of research that gathers Woman Human Rights Defenders (WHRDs) experiences, provides strategies, and reflects on best practices for WHRD's activism and self-care, strengthening their collective contextual analysis of the situation in which they operate, and of key threats and challenges impacting WHRDs in these countries.
The session aimed to:
Raise awareness about environmental WHRDs
Explore experiences and best practices around activism, protection, and self-care
Provide resources on how to integrate these experiences through advocacy and education
During the session, perspectives were shared by the following panelists:
Kate Kroeger (moderator), Executive Director, Urgent Action Fund
Judith Pasimio, Coordinator, LILAK (Purple Action for Indigenous Women's Rights)
Marcela Ballara, Gender Specialist & Senior Consultant on DRR & Education
Participants from the panel and the audience shared stories of solidarity and struggle as well as facts and figures including: 1) 40% of WHRDs in Mesoamerica are fighting environmental struggle; 2) 50% of bio-diverse areas and 52% of indigenous lands in the Philippines overlap with mining. Kate Kroeger also highlighted two critical perspectives from WHRDs including a short video honoring the work and legacy of Berta Caceres and another video describing the ongoing, inspirational activism of Destiny Watford.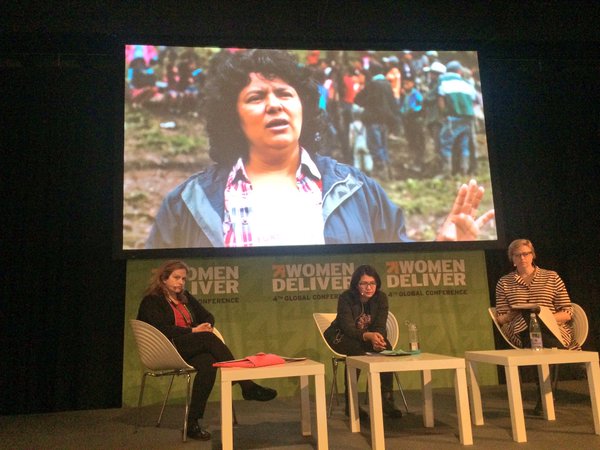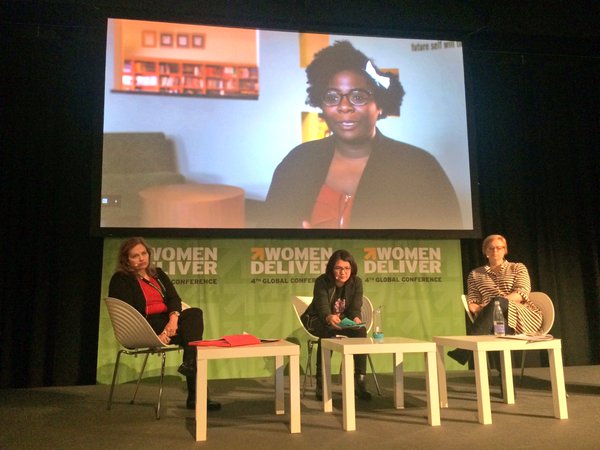 The last climate change session of the conference tied together the issues discussed in the previous sessions and brought forth an incredibly complex and rich discussion on Female Voices from the Frontlines of Climate Change including the need for an intersectional approach to climate change. WEDO's Eleanor Blomstrom and Majandra Rodrigez Acha were two of the panelists in this session. They were accompanied by Betty Bharka, Women Deliver Young Leader and Executive Assistant at APWLD and as moderator, Ursula Miniszewski, Program & Development Officer at GGF.
"Intersectional and participatory activism is critical in all climate change actions."

-Majandra Rodriguez Acha
The room was full and participants were engaged especially during the Q & A. Some of the key takeaways included:
Climate change is a consequence of systems. It is economic, political, and social.
There are power dynamics at play in climate change actions that deepen existing inequalities.
Solutions to climate change that are safe, sound and women-led need to be acknowledged and incorporated.
We need to hold countries accountable for climate change actions and solutions.
"We are fighting for survival. We need to ask countries to be accountable for their actions!"

-Betty Barkha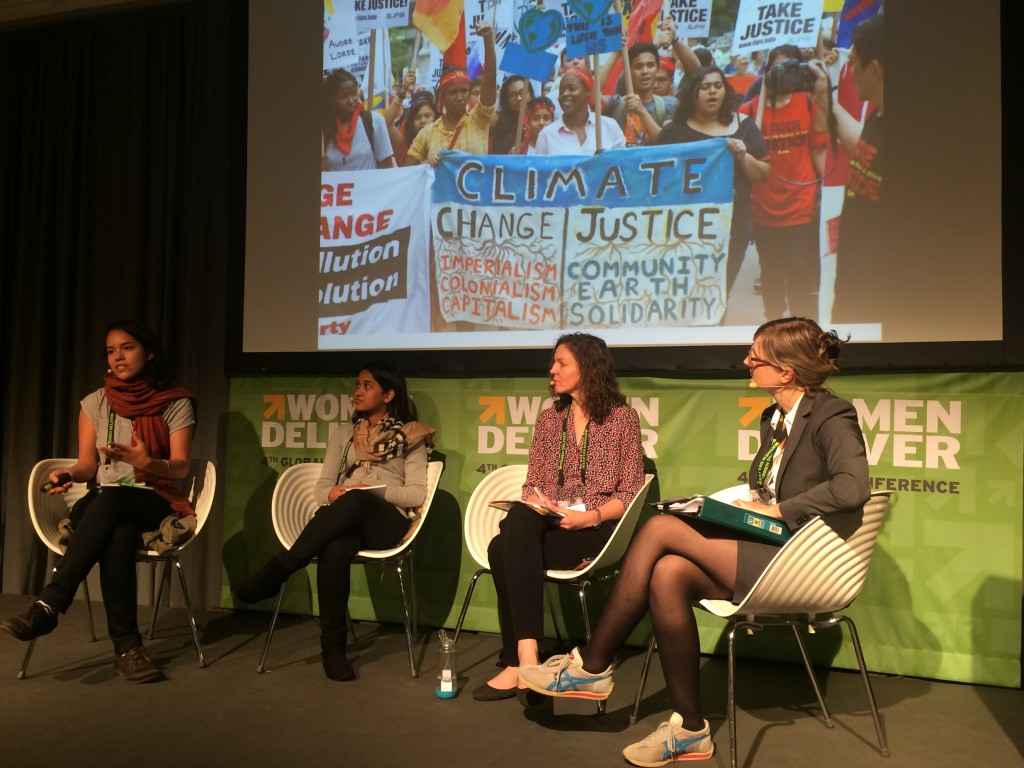 The Economic Justice and Women's Financial Security session hosted by AWID also highlighted the need for intersectional approaches. Majandra participated as a panelist in this session as did Tessa Khan and Francoise Girard. Majandra addressed economic justice from a young feminist perspective and drew attention to some of the existing oppressions and injustices.
"Civil, political, economic rights are not indivisible. Governments cannot take these from us."

-Tessa Khan

"Let's not choose between economic justice and gender justice!"

-Francoise Girard

"In 2013, 73.3 million unemployed youth were between the ages of 15-24."

-Majandra Rodriguez Acha