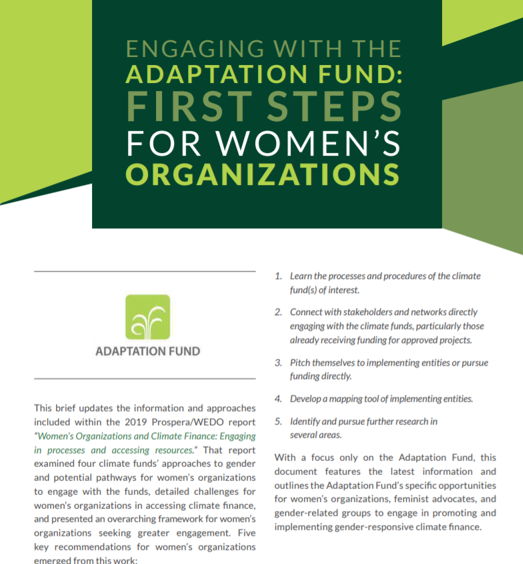 This brief features the latest information and outlines the Adaptation Fund's specific opportunities for women's organizations, feminist advocates, and gender-related groups to engage in promoting and implementing gender-responsive climate finance.
This brief updates the information and approaches included within the 2019 Prospera/WEDO report "Women's Organizations and Climate Finance: Engaging in processes and accessing resources." That report examined four climate funds' approaches to gender and potential pathways for women's organizations to engage with the funds, detailed challenges for women's organizations in accessing climate finance, and presented an overarching framework for women's organizations seeking greater engagement.
A webinar to launch this publication and discuss the Adaptation Fund with two of its Secretariat, held July 8, 2020, is also available.