On Monday, February 4, 2013, WEDO's Cate Owren and Eleanor Blomstrom will be speaking at an event hosted by WIL of Greater Philadelphia, Inc. an association of women concerned with women's issues globally and improving the status of women around the world. See details below:
EVENT: The Interconnections of Human Rights, Gender Equality and Sustainability: Women's Organizing for a Just World
In 2015, the deadlines set for achieving the Millennium Development Goals (MDGs,) established in 2000 at the United Nations Millennium Summit, will expire. Policy-makers, practitioners and advocates are now in post-2015 development agenda, the critical nascent stages of discussion to consider progress made to date and establish next steps for the global development framework. WEDO representatives will speak to us about the major role they are playing in convening women, gender equality experts and other allies to ensure women's human rights, gender equality and environmental sustainability are at the heart of this agenda.
When:
Monday February 4, 2013 from 5:30 PM to 7:30 PM EST
Add to Calendar
Where:
Flaster Greenberg
1600 JFK Boulevard, 2nd Floor
Philadelphia, PA 19103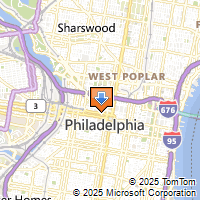 Driving Directions