Pocket Guide to Gender Equality under the UNFCCC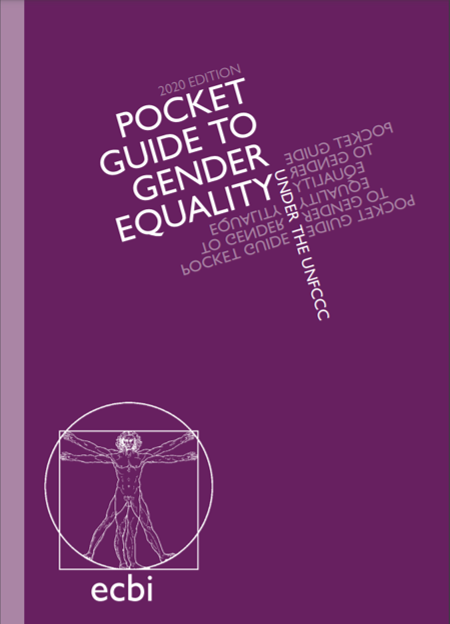 This Pocket Guide is part of a series produced by the European Capacity Building Initiative (ecbi). Written by WEDO staff and collaborators and first published in 2018, the 2020 edition includes the latest UNFCCC developments, such the adoption of the enhanced Lima Work Programme on Gender and its gender action plan at COP25.
The pocket guides are designed to provide negotiators with a brief history of the negotiations on the topic, a ready reference to the key decisions that have already been adopted, and a brief analysis of the outstanding issues from a developing country perspective. The Pocket Guide to Gender Equality elaborates on gender linkages across the different themes (such as mitigation, adaptation, technology development and transfer) and elements (such as the nationally determined contributions) of the negotiations, as well as provides resources for further information. 
Download here.