As part of Generation Equality Forum, WEDO is proud to join our Feminist Action for Climate Justice Action Coalition partner, the Pan African Climate Justice Alliance, as well as two allied organizations in the Economic Justice & Rights Action Coalition, FEMNET and the Women's Working Group on Financing for Development, to launch an Action Nexus on Feminist Economic Justice for People and Planet. 
This advocacy commitment is initiated by four partners who all share leadership in the Climate Justice and Economic Justice Action Coalitions, alongside a group of multi-stakeholder partners, who launched diverse, multi-stakeholder alliance at the Paris Forum on July 2nd.  This Action Nexus will grow over an initial 5-year implementation phase, to serve two key functions: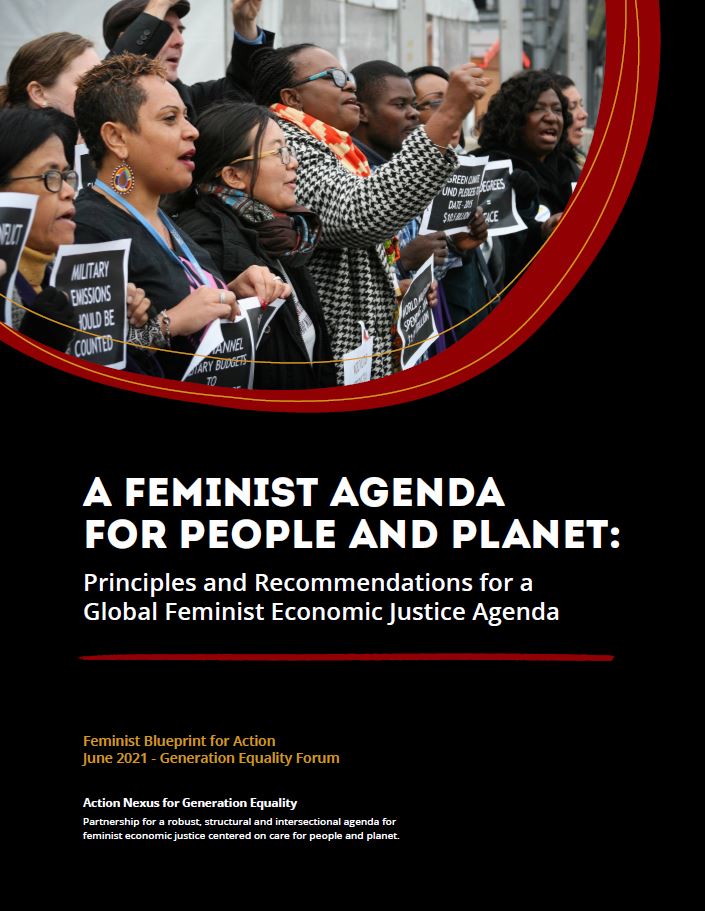 To implement, via a comprehensive advocacy strategy, the robust feminist economic justice blueprint, launched at the Beijing+25 Generation Equality Forum;
To ensure activists and grassroots women leaders are well-capacitated and networked to provide structural analysis of and advocacy for a robust, structural and intersectional agenda for feminist economic justice centered on care for people and planet.
To kickstart this commitment, the Action Nexus is excited to share three new resources: