The UN is assessing the global state of disaster risk reduction. At the midterm review of the implementation of the Sendai Framework for Disaster Risk Reduction states will evaluate progress, challenges, and opportunities to meet these goals. WEDO will be joining partners from the Women and Gender Stakeholder group of UNDRR to contribute analysis from a gender lens.
What is the Midterm Review of the Sendai Framework?
The Sendai Framework is the international framework that outlines seven global targets for disaster risk reduction to be met by 2030. A High-Level Meeting will take place from 18-19 May 2023 at the United Nations Headquarters in New York, providing an opportunity for governments and other stakeholders to reflect on the findings and recommendations of the Midterm Review.
What is the link between gender, climate change, and DRR?
Considering that 98 percent of disaster displacement in 2020 were caused by weather related events, we can anticipate that disasters will continue to be more frequent and intense. As these events will impact people differently across geographies, gender, class, race, abilities and age, we all must work together to stop these events from happening by taking ambitious actions against climate change, ensuring countries and communities are well equipped to adapt, and reducing disaster risks. 
Despite women being amongst the most vulnerable to the impacts of climate change and disasters, their participation, leadership and knowledge are central to preventing and recovering from disasters. This is why we cannot build resilient global communities without women and girls' leadership. Learn more about the links between gender and DRR here.
What are feminists calling for?
WEDO is co-leading engagement of the Women and Gender Stakeholder Group within UNDRR—representing a moment for feminist organizations to advocate for gender-just approaches to DRR.
The Stakeholder Group's storytelling campaign highlights women's experiences in and contributions toward disaster risk reduction, and strategies toward gender-responsive DRR efforts.
Read and share the stories from Latin America, Africa and Asia here.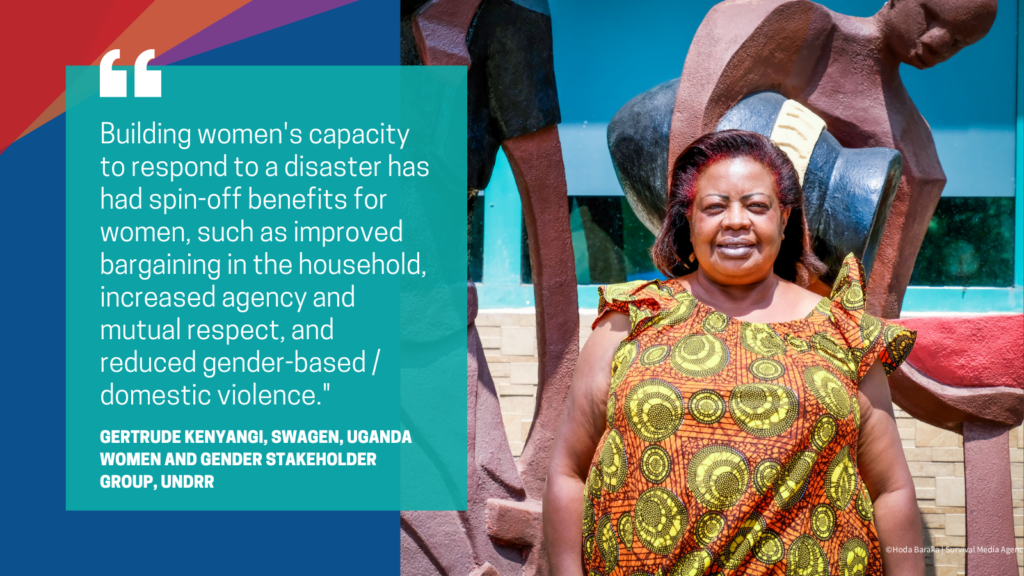 Participate with us at the Midterm Review:
RISK REDUCTION HUB EVENT: Accelerating Action for Gender-Responsive Disaster Risk Reduction
Panelist: Mwanahamisi Singano, representing the Women and Gender Stakeholder Group
17 May 2023 11:30 AM – 1 pm
United Nations Headquarters, New York
*For further information, kindly contact Mary Picard, UNDRR (mary.picard@un.org), Andreas Wuestenberg, UNFPA (wuestenberg@unfpa.org) or Rahel Steinbach, UN Women (rahel.steinbach@unwomen.org).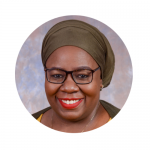 For more information about the Midterm Review contact Mwanahamisi (Mishy) Singano at: Mwanahamisi@wedo.org.
Join the Women and Gender Stakeholder Group by signing up using this form.