On October 6-7, 2019, WEDO attended a Pre-COP workshop and roundtable on the integration of human rights in national climate commitments and international climate negotiations. Hosted at the Inter-American Court of Human Rights in San José, Costa Rica, the workshop and discussion centered on an intersectional, rights-based approach to climate action, which is needed to drive higher ambitions. WEDO shared key insights on best practices to ensure gender justice and women's rights.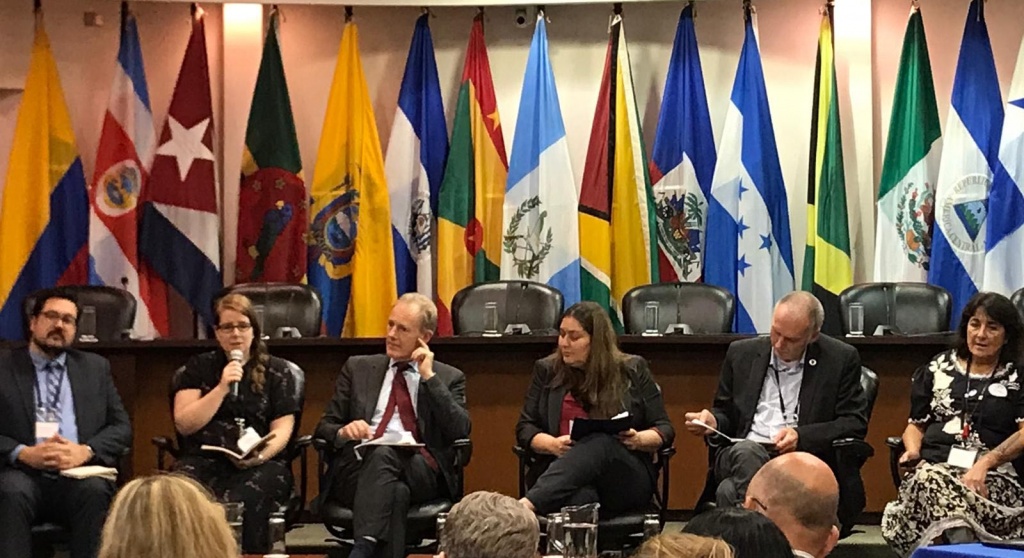 Right now is a critical period for urgent global climate action as governments prepare new, or enhanced, Nationally Determined Contributions (NDCs) as we near COP25 in Chile and soon enter 2020. As mentioned in the latest Intergovernmental Panel on Climate Change (IPCC) report, integrating human rights in climate action is fundamental for effective implementation of the Paris Agreement, especially mitigation and adaptation policies.
Bringing together leaders from various climate and human rights focused civil society organizations, the Pre-COP workshop and accompanying roundtable centered on three primary objectives:
1.) Strengthening the knowledge base regarding practical approaches to integration of human rights in climate change policies;
2.) Raising awareness about opportunities offered by enhancing or updating of NDCs and national climate policies;
3.) Building momentum for the integration of human rights in climate negotiations through a high-level political forum preceding the opening of the pre-COP.
Through a mix of plenary sessions and working groups, participants addressed the topics of gender equality, public participation, land tenure, indigenous people's rights, and a just transition, focused on good practices and lessons learned, what core elements must be included in effective policies, as well as identifying support and capacity building needs.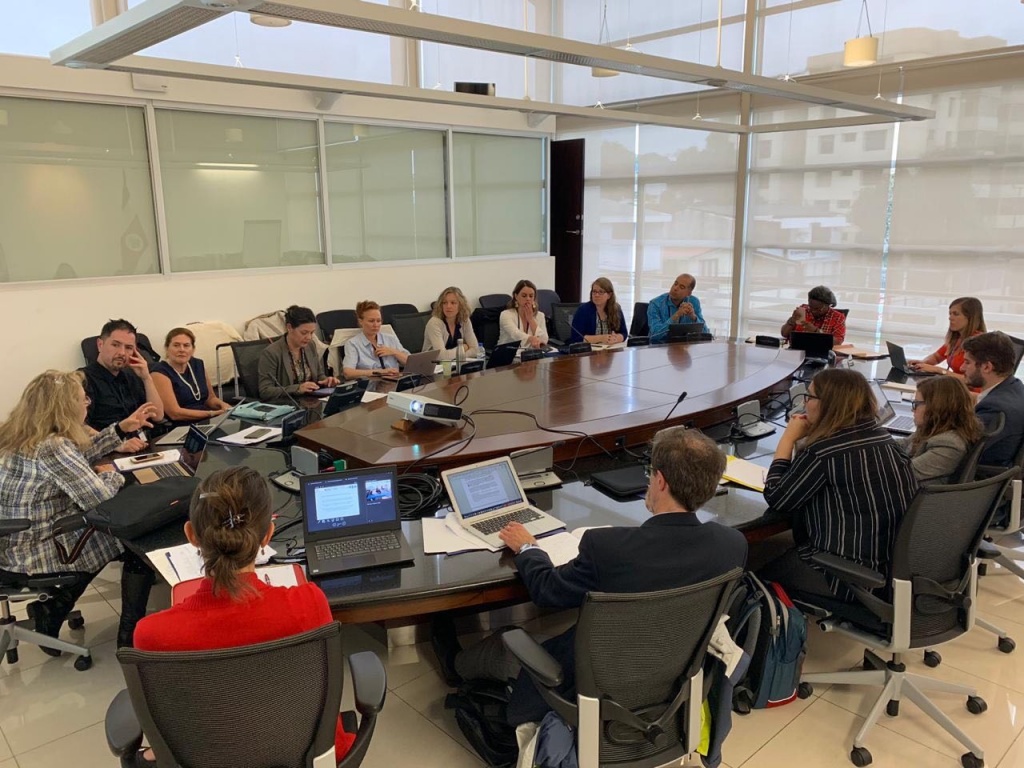 "We must remember that capacity building is ongoing and continuous," asserted WEDO Director Bridget Burns at the workshop. She shared the ways in which NDCs need to make gender more visible, the critical importance of high-level leadership calling for human rights in climate action and uplifting the work of the Women and Gender Constituency under the UNFCCC.
Additionally, she spoke on the ways intersectional feminist movements can be supported through innovative capacity building mechanisms and tool sharing. "It is important to understand that impact is built from multiple directions."
WEDO will continue to be part of these critical dialogues in the lead up to and beyond COP25, ensuring that human rights, gender justice and women's rights are at the center of solution-seeking conversations on making a truly just transition forward in the climate crisis.