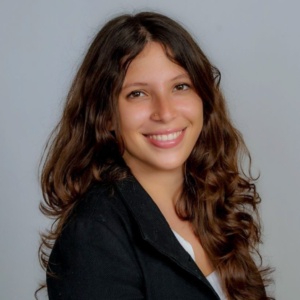 WEDO is thrilled to welcome Claudia Rubio Giraldo as Data and Knowledge Associate.
Claudia Rubio Giraldo is a Dominican-Colombian feminist, lawyer, researcher and activist. As Data and Knowledge Associate at WEDO, she supports the collection, analysis, and use of data in the Gender Climate Tracker and contributes to the ongoing development of the Gender and Environment Data Alliance.
Could you share an interesting fact about yourself?
I read at least a book a week, about anything and everything.
What are you excited to bring to the WEDO team? 
Enthusiasm, curiosity and open-mindedness. I also hope to consistently honor my roots and background, giving back the love I have received.
What's your vision toward #FeministClimateJustice, or one thing that is most important to you in this work? 
For me, A Feminist Climate Justice means climate justice for all, recognizing intersectionality, solidarity and collective liberation as central components.
What's bringing you hope for the year ahead?
Small changes that sum up to a big wave. I think sometimes revolutions happen trickle by trickle, and it's exciting to be a witness of this one. Also, people who choose to love.