Only weeks ago, we shared anger, reflections and resources after the United States Supreme Court leak of the anticipated decision on abortion rights. In the wake of the June 24th decision on Roe v. Wade—and subsequent fascist court decisions that are fundamentally eroding human rights—we know there are devastating consequences for all connected struggles towards global, racial, gender and economic justice. 
Late last week, so many of us denounced the overturning of Roe vs. Wade and the backsliding of abortion and reproductive rights and access across the U.S., which we know will disproportionately impact the health, well-being, safety and rights of pregnant people who are Black, Indigenous, people of color, low-income, and live in rural places. This ruling comes in the midst of ongoing assaults on the human rights of transgender people, including the right to access gender-affirming care. Make no mistake: this illegitimate court ruling and these ideologies that seek to deny our rights to make decisions around our own bodies are rooted in white supremacy and patriarchy, and are a threat to our interconnected struggles to dismantle systems of oppression everywhere. So we say again: Bodily autonomy is and always will be a central part of social, environmental and climate justice. 
On June 30, we learned of the next in the onslaught of court rulings eroding fundamental rights, this time in the lesser-known case of West Virginia v. Environmental Protection Agency. 
The court case, brought by fossil fuel executives who have spent decades fighting regulation and those who profit off climate chaos, extraction and economic injustice, challenged the U.S. government's role and power to enforce decarbonization and emissions reductions laws. This kind of government regulation—though in and of itself inadequate and riddled with injustices—is often a crucial resource for communities fighting pollution that poisons their water, air and land (and additionally, these toxins and pollutants often harm the reproductive health of communities nearby, in particular pregnant people). 
The court's decision limits the ability of the Environmental Protection Agency (EPA) to reduce emissions, and emboldens and empowers corporations and authorities to pollute, exploit, and perpetuate environmental racism. Given that the EPA's authority formed a core part of the U.S. 2030 climate target, it will also significantly impede emissions reductions efforts within the U.S. – the world's largest emissions emitter—worsening the climate crisis globally and responses rooted in climate justice.
Additional court decisions have targeted Indigenous sovereignty and rights, risk greater gun violence, and beyond, and we expect more in the coming days. 
As feminists, we know these struggles cannot be addressed alone, and these systems of oppression cannot be dismantled in isolation. The attacks on racial, economic, climate and gender justice happen in tandem because when movements struggle together, we are strongest. We must learn from global feminist movements advancing bodily autonomy in their countries and regions, and we continue to push for global climate justice because we must. 
A few resources we're reading and learning from, and taking action with: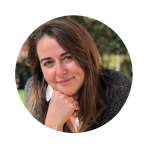 Mara Dolan is a program manager at WEDO, where she leads the U.S.-focused policy research, advocacy, and coalition building among feminist and climate justice movements.