FOR IMMEDIATE RELEASE
September 25th, 2019
Women's Rights and Climate Activists Launch a Feminist Agenda for a Green New Deal
In response to the UN Climate Summit, climate justice and women's rights activists introduce set of collective feminist demands for Green New Deal policies, programs
NEW YORK, NEW YORK — In response to the UN Climate Summit, climate justice and women's rights activists introduced a set of collective feminist demands to help advance the Green New Deal. From 6:45-8:00 pm at the United Nations Church Center in New York City, a broad coalition of activists, representing a range of organizations working on climate, environmental, immigrant, racial, economic, and gender justice, launched the Feminist Green New Deal coalition in their first press event. 
The coalition includes the Sierra Club, the Women's Environment and Development Organization (WEDO), the NAACP, MADRE, the Women's Earth and Climate Action Network (WECAN) and Grassroots Global Justice Alliance among others. As New York's Climate Week brings attention to the climate crisis and interest in the U.S. Green New Deal Resolution grows all over the country, the coalition's campaign aims to ensure that gender and global justice, climate justice, and human and Indigenous rights are at the core of climate programs and policies. 
The "Feminist Green New Deal Principles" launched today call for Green New Deal policies and actions to "advance a transformative feminist agenda that centers the leadership of women, and acknowledges and addresses the generational impacts of colonization and anti-Black racism. It must end oppression against and be led and articulated by frontline, impacted communities – especially women of color, Black women, Indigenous women, people with disabilities, LGBTQIAP+ people, people from the Global South, migrant and refugee communities, and youth." The 10 key principles call for advancing reproductive justice, the creation of regenerative economies centered on feminist analysis and understanding of the care economy, a shift from exploitative and unsustainable production patterns and a rejection of false solutions to the climate crisis. 
"The Green New Deal is another vehicle to make change, and if we are right, it will make generational change," said Tamara Toles O'Laughlin, North America Director at 350.org, who spoke on the panel at the launch event alongside other women working across climate and environment intersections. "As we storm the Hill and turn resolutions for change, we have to be really thoughtful that this includes women, is led by women, and is molded by women." 
"Feminist leaders have been putting their bodies on the line to defend against corporate pillaging around the world," said Sunyoung Yang, Special Projects Coordinator at Grassroots Global Justice Alliance, who also spoke on the panel and shared the four principles of a feminist regenerative economy. "The Green New Deal must be grounded in regenerative economic policies, and we must make sure all folks have access to basic resources and distribute them in ways where everyone is taken care of."
Katherine Quaid, Confederated Tribes of Umatilla and Communications Coordinator at WECAN International spoke on the rights of Indigenous Peoples and women."We have indigenous rights and they are not respected right now within the climate movement and within so many other movements," she said. "We have been part of the land for centuries, and with that knowledge comes respect and a relationship to the land which moves beyond extraction; we really need to uplift indigenous voices in this movement."
On September 27, 2019, some members of the coalition will travel to Washington D.C. to present at a Congressional briefing and hold meetings with Congressional staff. Coalition members will spotlight the importance of centering gender, global justice, and human rights in Green New Deal programs and policies.
In addition to presenting their collective demands, the launch introduced the next stages of the Feminist Green New Deal coalition work, which includes growing in congressional influence, providing policy tools, and building popular support for the demands.
---
Comments from Feminist Green New Deal Coalition Partners:
Osprey Orielle Lake, Executive Director, Women's Earth and Climate Action Network (WECAN) said, "The extreme magnitude and scope of the climate crisis requires that the Green New Deal (GND) addresses root causes of socio-ecological demise and offers bold, systemic change. In response to this need, GND Feminist Principles are essential in the strategy and implementation of climate solutions to advance a vision and actions that confront historical oppressions nationally and globally, and to ensure that community-led solutions are heeded and that Indigenous and frontline communities, peoples of color, women and girls, and all who have been marginalized are centered in decision-making. There is no time to lose in generating actionable policies and agendas that are truly just across all sectors as we work ceaselessly for a healthy future for people and planet."
"Globally, 70 percent of those living in poverty and 50 percent of any displaced population are women and girls. As the threat of climate change grows, it's important to consider the unique challenges this population faces from climate change induced disasters such as displacement, violence, and other injustices. That is one reason why gender equity must be a part of any just transition from an economy based on fossil fuels to one powered by renewable energy," said Peggy Shepard, the Co-Founder and Executive Director of WE ACT for Environmental Justice. "In addition, studies have shown that investing in women, particularly in education, is one of the most effective ways to reduce poverty, which is another reason we need to approach the Green New Deal through a feminist lens."
Bridget Burns, Director, Women's Environment and Development Organization (WEDO) said, "The Green New Deal resolution marked an important moment in advancing the tireless work of indigenous peoples, local communities, researchers and grassroots advocates across this country and around the world who put their hearts and bodies on the line to protect people and the planet every day. It is long past time for bold, unwavering, and moral leadership in the United States to legislate the ambitious and large-scale policy shifts needed – shifts that are rooted in addressing systemic inequalities within communities across this country, and around the world, who suffer the first and worst impacts of climate change while contributing the least. For Green New Deal policies to work towards true systemic change, it must embody the principles of a transformative feminist agenda for change – where gender equality, human rights, and environmental integrity are at the heart of creating a peaceful and healthy planet."
MADRE Executive Director Yifat Susskind said, "The Green New Deal presents a vital opportunity for us to secure a more just and sustainable future–by recognizing the social and global dimensions of the climate crisis. The principles embedded in this feminist agenda offer the guidance policymakers and advocates need to put those priorities into practice, with the urgency and effectiveness that a response to climate breakdown demands." 
Jessica Olson, Campaign Representative for the Sierra Club's Gender Equity and Environment Program: "The Green New Deal offers the boldest solution yet to address the root causes of the climate crisis and inequity, and together with our allies, we are proud to launch the Feminist Green New Deal principles to help move that agenda forward at the speed and scale demanded. We know that the climate crisis and inequity are not gender neutral, and together with this broad movement, we can help ensure that  people across the gender spectrum, particularly women and LGBTQI people, are both at the center of the solutions and at the table making the decisions about their futures."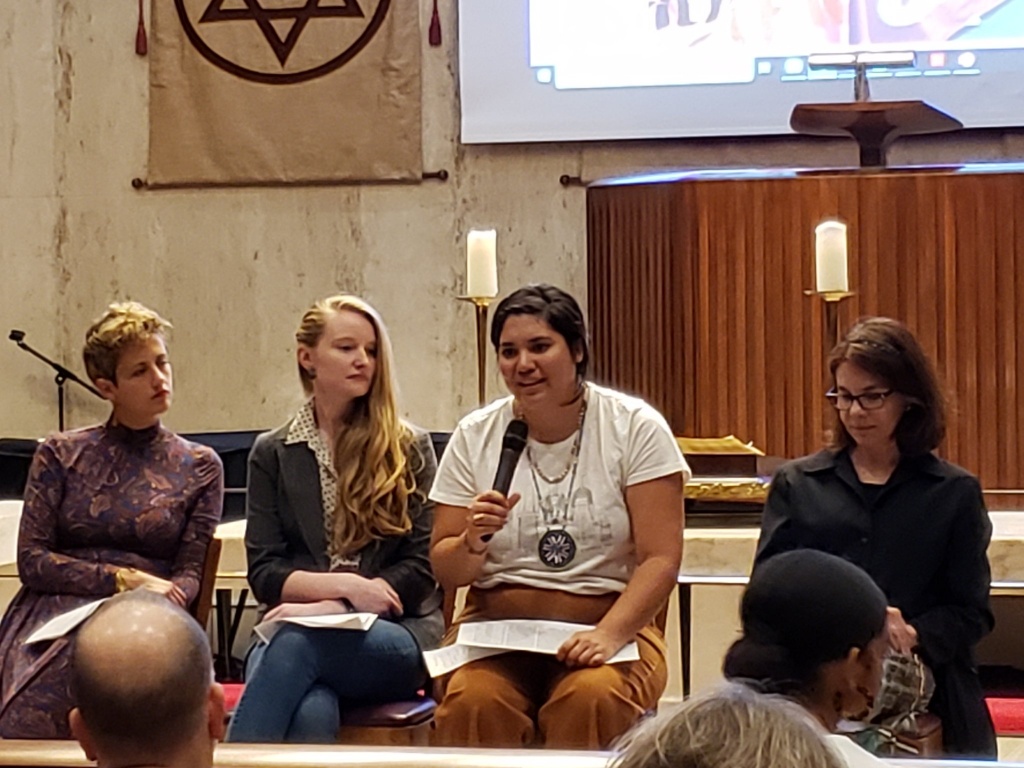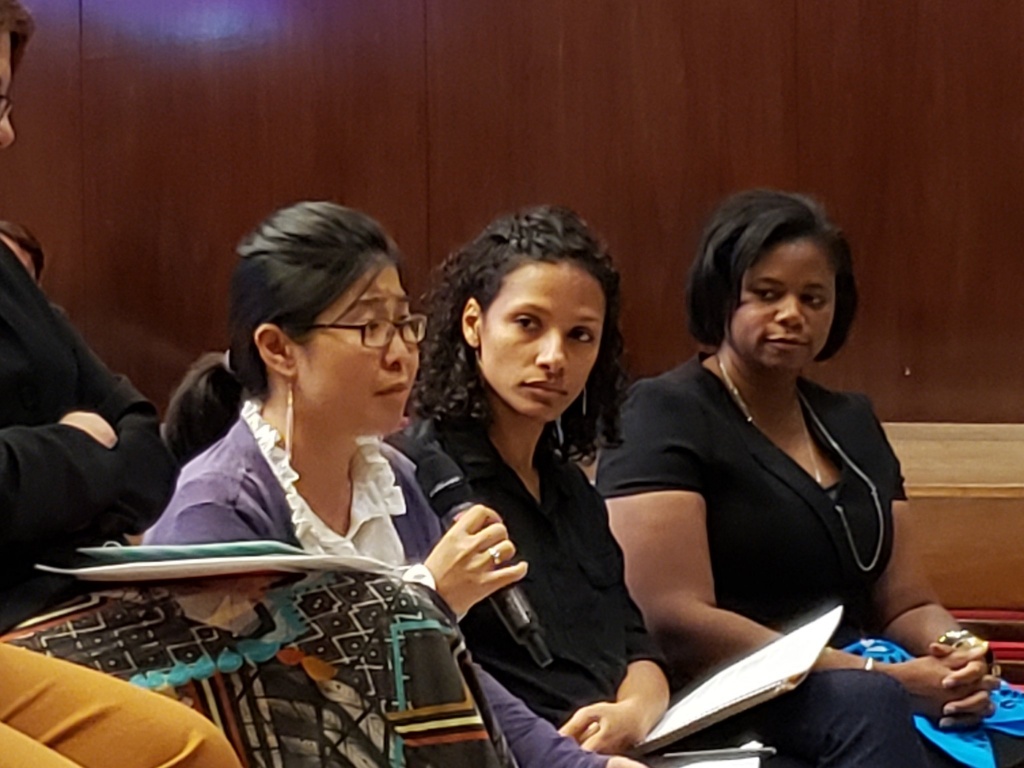 ###
Link to website: www.feministgreennewdeal.com // #FemGND