2022 was an exercise in resilience and a year of speaking truth to power. From emphasizing the need for a feminist, people-centered multilateralism through the #BlockBlackRock campaign, to advocating for gender equality in the adoption of the Kunming-Montreal Global Biodiversity Framework at the 2022 UN Convention on Biological Diversity (CBD COP15), we worked toward foregrounding the power in people and feminist organizing.
Join us in revisiting some of the WEDO team reflections from 2022: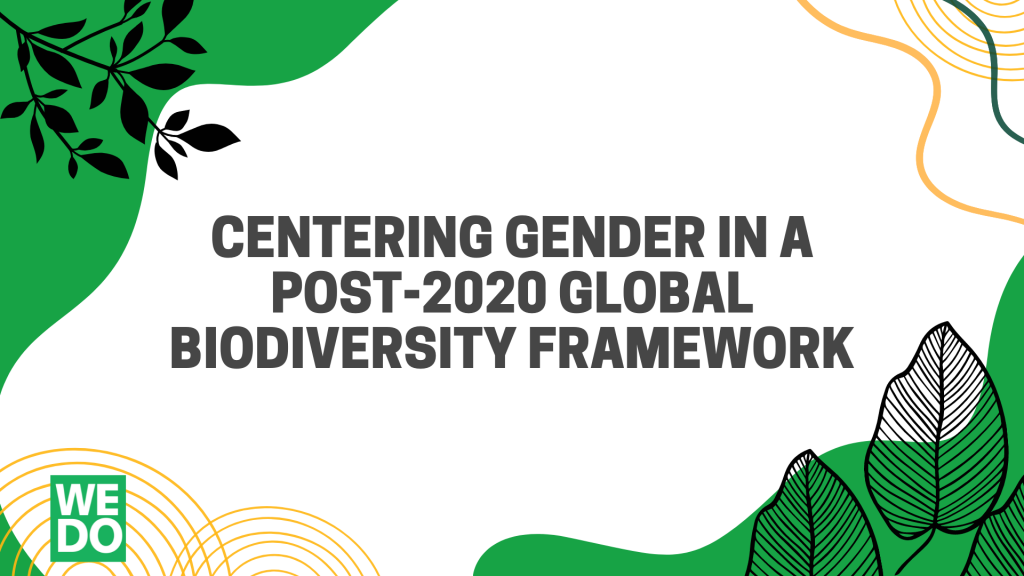 "2021 saw the release of multiple devastating reports on extinctions and extinction risks of large groups of species, as well as a host of extreme weather events and climate disasters. As the global community comes together this Spring to discuss agreements to protect nature and biodiversity, as well as disaster risk reduction, it is imperative to center the leadership of Indigenous Peoples, local communities, women, and feminists – and enact policies that protect both people and planet. Last month from 14-29 March, WEDO participated in the first of these multilateral processes, joining the Women's Caucus active within the Convention on Biological Diversity to engage with and influence the centering of gender in the post 2020 Global Biodiversity Framework (also known as the "Post-2020 GBF," or "GBF.")"
Read the complete article here.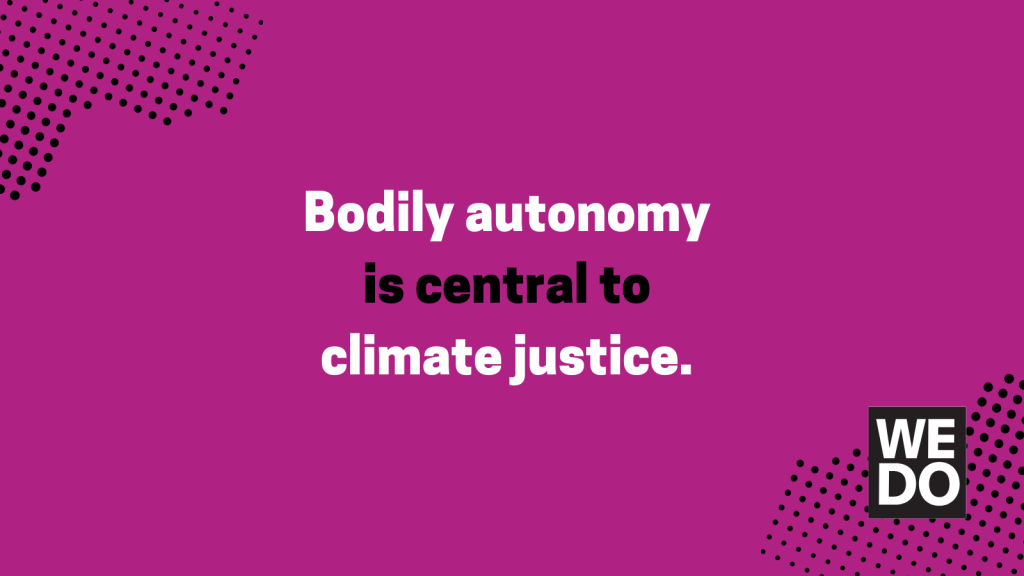 "Bodily autonomy is and always will be a central part of climate justice. Let us say loud and clear: gender justice means bodily autonomy and self determination for all. Abortion is health care. Trans rights are human rights. There will be no climate justice in a world without bodily autonomy for all."
Read the complete article here.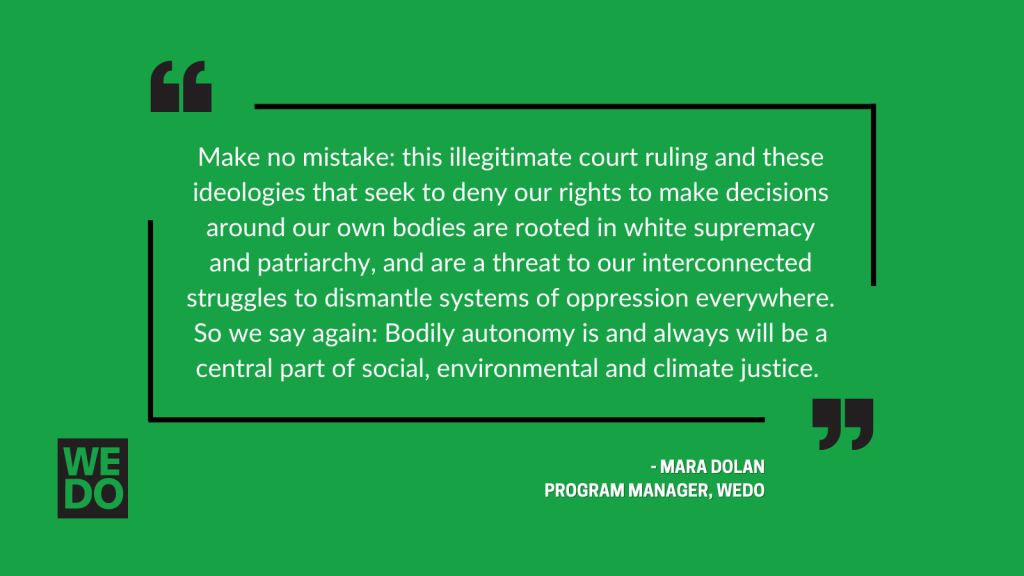 "Only weeks ago, we shared anger, reflections and resources after the United States Supreme Court leak of the anticipated decision on abortion rights. In the wake of the June 24th decision on Roe v. Wade—and subsequent fascist court decisions that are fundamentally eroding human rights—we know there are devastating consequences for all connected struggles towards global, racial, gender and economic justice."
Read the complete article here.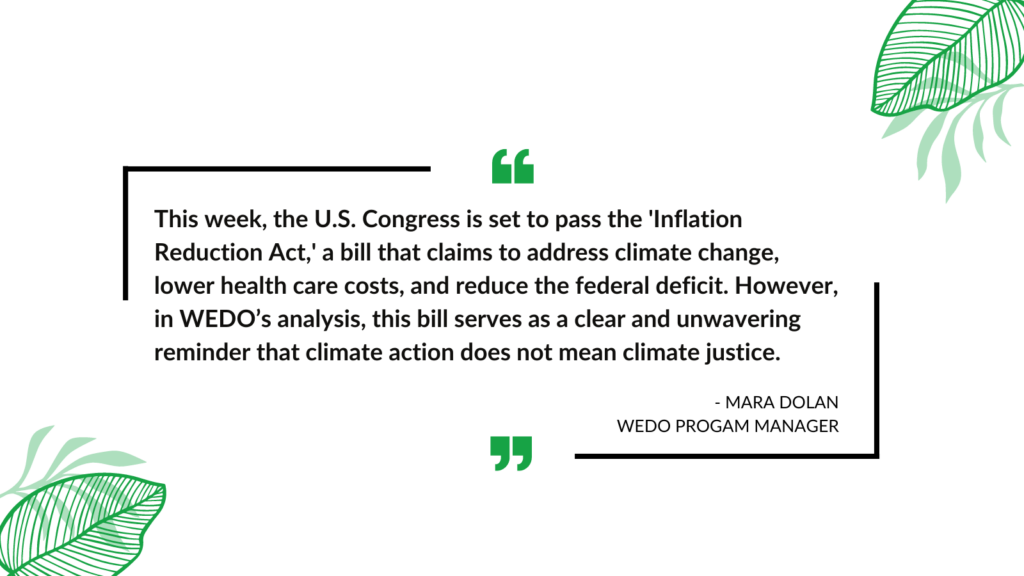 "This week, the U.S. Congress is set to pass the "Inflation Reduction Act," a bill that claims to address climate change, lower health care costs, and reduce the federal deficit. 
However, in WEDO's analysis, this bill serves as a clear and unwavering reminder that climate action does not mean climate justice. True solidarity to frontline communities at the forefront of fights against extractive and polluting industries—as well as an understanding of the urgent and existential crisis we face, as outlined in the latest IPCC reports—demands a rejection of the false pretense of historic policy and action baked into corrupt compromise."
Read the complete article here.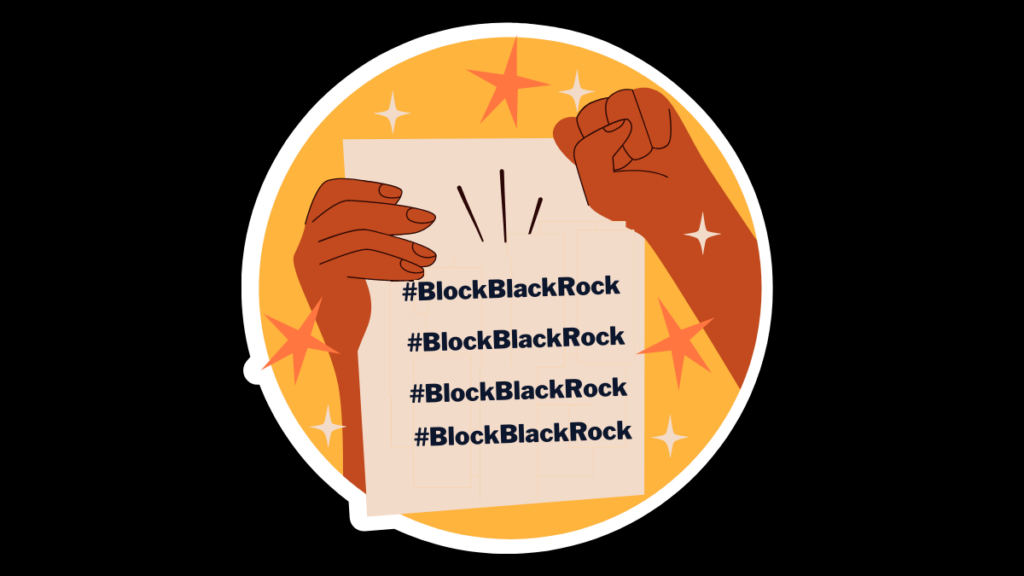 "When UN Women announced that they were entering a partnership with the asset management firm BlackRock to promote "gender lens investing," feminist organizations and activists responded with a campaign demanding that UN Women #BlockBlackRock and rescind the partnership.
The campaign's letter to UN Women, signed by over 700 organizations and individuals, detailed BlackRock's investments in industries that contribute to climate change and social instability, its terrible track record on labor rights and corporate accountability matters, and its huge investments in fossil fuels and military and civilian arms manufacturing. It points out that BlackRock also holds large amounts of external private debt in Global South countries, and has refused requests from countries to suspend payments during the COVID-19 pandemic.
Our collective efforts paid off. On 23 August, we met with UN Women to express our concerns, and they confirmed that the partnership has been canceled."
Read the complete article here.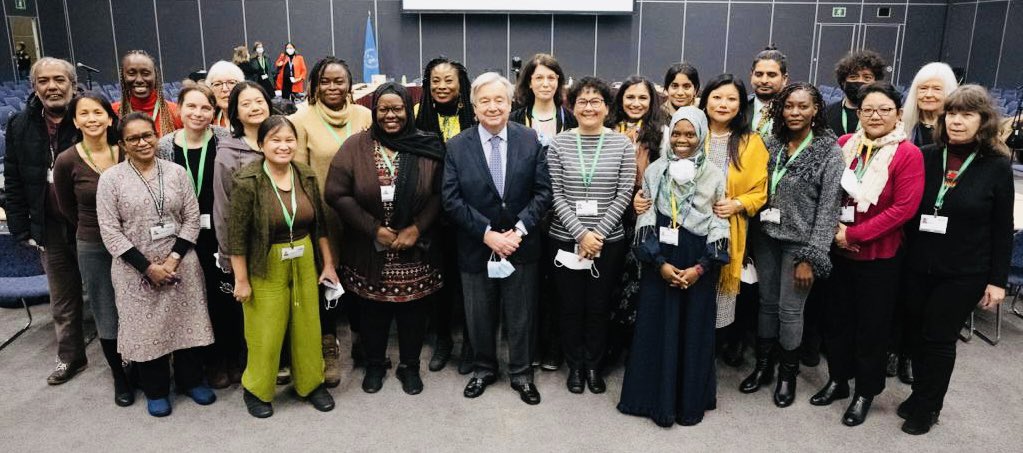 "After four years of consultations and discussions, 5 open-ended working group meetings, and two weeks of intense negotiations and diplomatic acrobats, on the morning of 19th of December 2022, governments signatories to the United Nations Convention of Biological Diversity adopted Kunming-Montreal Global Biodiversity Framework to 'catalyze, enable and galvanize urgent and transformative action by Governments, subnational and local governments, and with the involvement of all of society to halt and reverse biodiversity loss and contribute to the three objectives of the Convention on Biological Diversity, and to its Protocols.'"
Read the complete article here.