These past few years have been an exercise in resilience. Amid intersecting crises that have challenged and changed how we live, work and organize, the bright spot—as always—is the power in people and feminist organizing.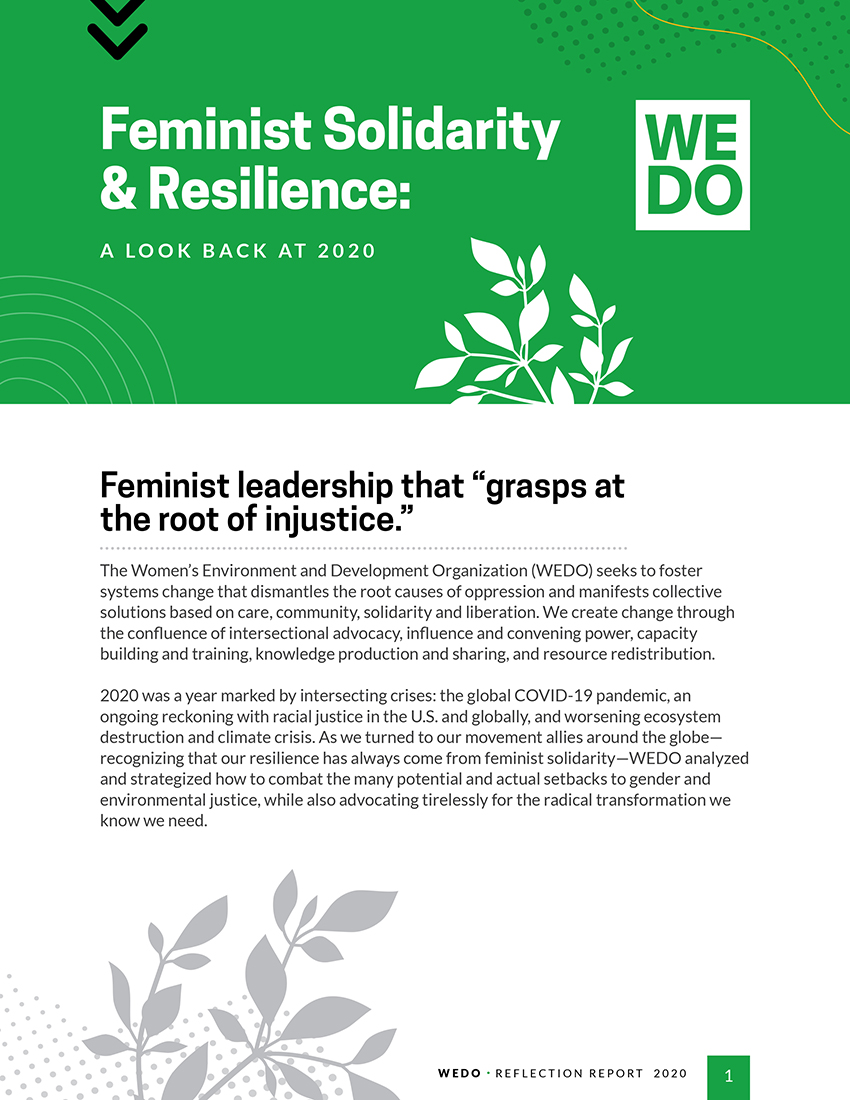 Reflecting back to the beginning of 2020—when we were just starting to grapple with the potential fallout from COVID-19—I'm struck by how quickly we were able to come together to support one another and articulate a feminist recovery. As the world's consciousness awoke to the devastating scale of the COVID-19 pandemic, it took only a matter of days for global feminist networks to create a space for reflection and re-imagining; a space to breathe; a space to form a collective memory of the realities being faced and the injustices being exacerbated. Since then, we have continued to deepen our virtual organizing, advocate for just recovery policy responses, and build collective feminist futures.
Read: A look back at 2020 
Although the pandemic has illuminated and intensified deep historical inequalities, it has also opened opportunities to shift the very understanding of what is possible in policy, movements and solidarity. It has revealed what feminists have been highlighting for decades: only when we center an ethic of care for people and planet will we be able to build healthy societies that work for all and not just the few.
One of the most inspiring sources of hope has been our work to develop and implement shared feminist visions. Our U.S. coalition work with the Feminist Green New Deal and Feminist Foreign Policy—for example—has shown that explicitly feminist frameworks are not only possible, but gaining traction in mainstream policy spaces.
As we look to the future—concluding the first year of our new five-year strategic plan—we're re-committing to the core objectives that have always underpinned our mission, while harnessing new learnings. With a framework focused on "moving power, money and minds," we're building out new strategies to more fully leverage our ecosystem of initiatives in 2022 and beyond.
Read: WEDO Vision: 2021-2024 Strategic Plan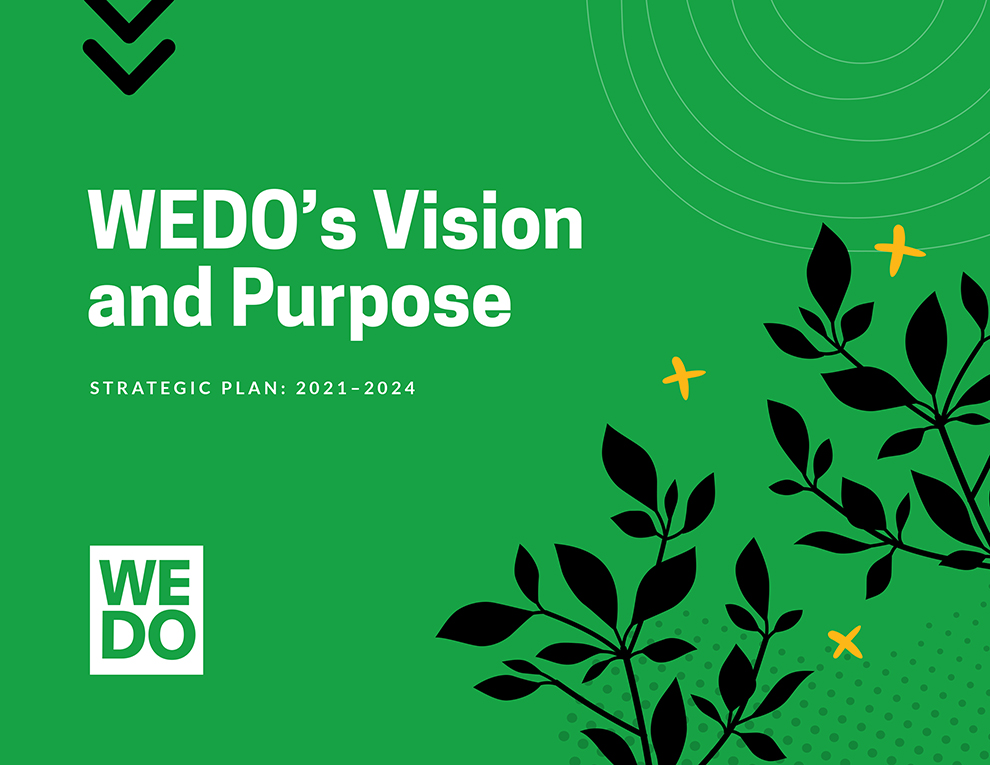 As we continue to find great power in coalitions, WEDO is also strengthening the core infrastructure that underpins our work in collective. In 2021, we hired four staff members to continue building out our programmatic, administrative and communications functions. We also welcomed two new board members, Barbara Y. Phillips and Anabella Rosemberg. And we're honored to be entering into a new four-year partnership with the Swedish International Development Cooperation Agency (Sida)—which will advance our collective movement for feminist climate and environmental justice through critical and creative support towards WEDO's goals and the work of our partners.
Our current moment demands bold, feminist solutions. With our friends and allies—and with you!—we are poised to meet it.

In case you missed it: A look back at 2020

Feminist leadership that "grasps at the root of injustice."
Our reflection from 2020 provides a look at how—via resilience, resolute advocacy and feminist solidarity—we continued to advance our collective work towards a just world.

What's ahead: WEDO's vision for 2021-2024
Our 2021-2024 Strategic Plan focuses on "moving power, money and minds" through WEDO's four core approaches: advocacy and influence, capacity building and training, knowledge production, and resource redistribution.

Welcoming new Board Members Barbara Y. Phillips and Anabella Rosemberg
The WEDO team is thrilled to welcome Barbara and Anabella to our Board of Directors, and to learn from their vision and guidance in the coming months and years. Barbara and Anabella bring deep wisdom, experience and skills—from engagement in civil rights and law, as well as the environmental justice and labor movements, to their commitment to building strong, care-centered, feminist organizing. Read their full bios here.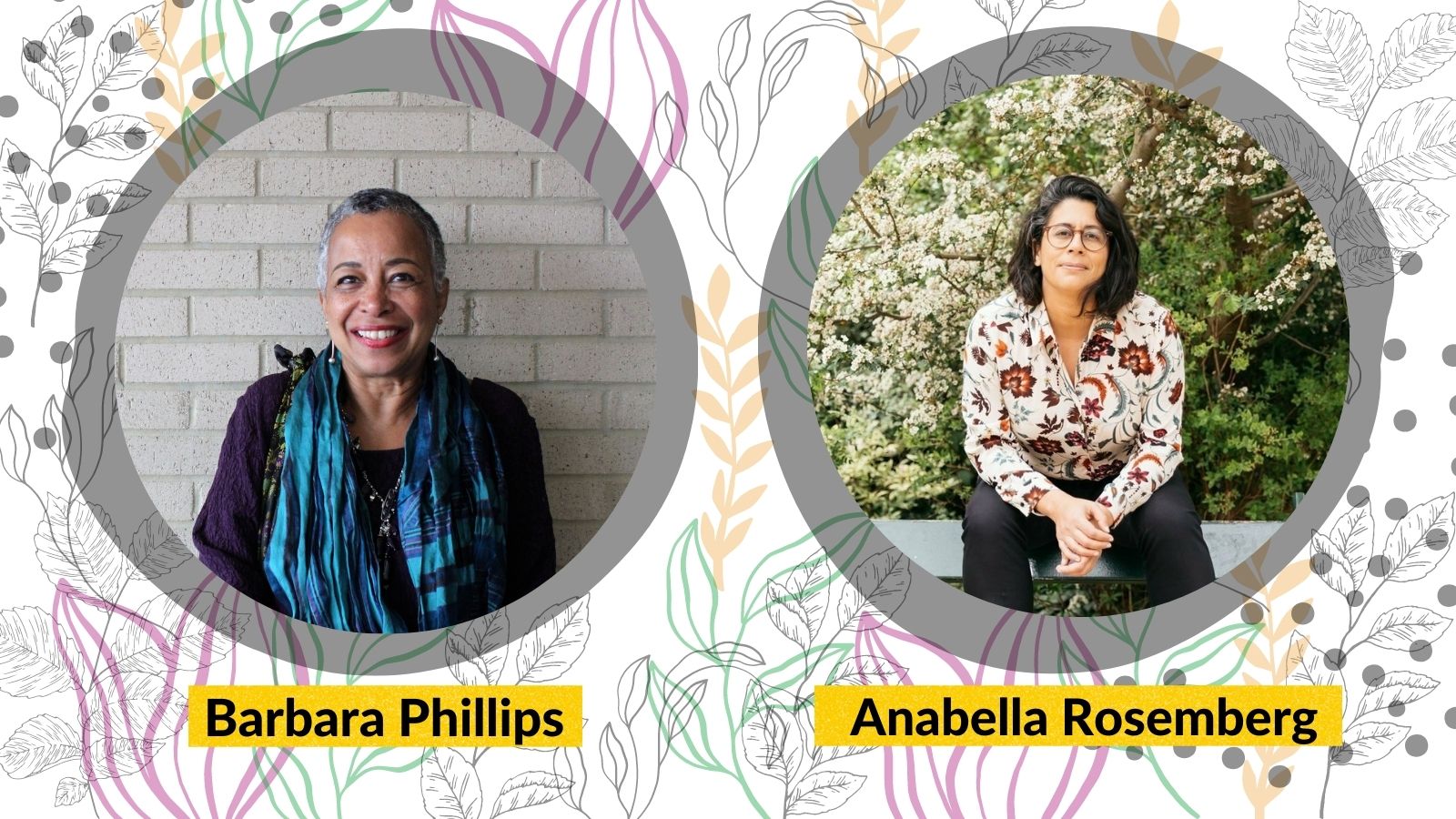 Join our team!
WEDO is currently hiring for two new positions: Senior Global Policy Manager and Digital Communications Associate, as well as new Consultancy and Internship opportunities.