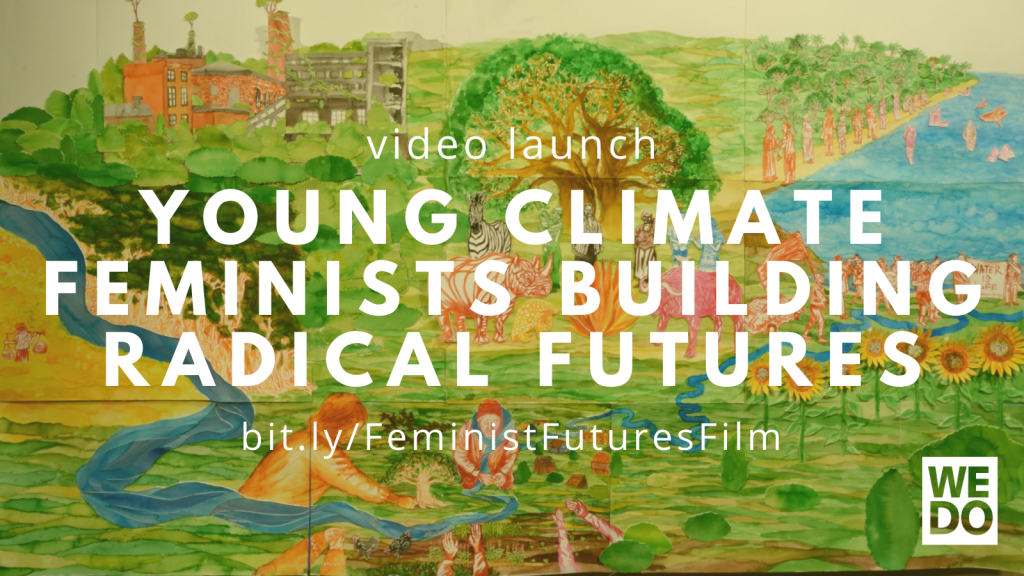 The Women's Environment and Development Organization (WEDO) is thrilled to launch our new video, "Young Climate Feminists Building Radical Futures," as a celebration of our intersectional movements for climate justice, gender justice, and beyond.
A year ago, WEDO hosted a virtual event with a powerful roundtable of young climate feminists from around the world. Together, we envisioned a radical future built on care for people and the planet – the future we are working towards everyday. We have now transformed that conversation into a powerful visual: a short animated video, created with Erik Ruin from Justseeds and narrated by our panelists, that imagines the feminist climate future we all need!
Join us in bringing joy to feminists, activists, comrades, and friends around the world doing the work of building radical futures and imagining more just systems. Let's remind folks, and ourselves, that another world is possible!
The incredible narrators featured in the video are Maria Alejandra Escalante, Maggie Mapondera, Sanam Amin, Frances Roberts Gregory, and Patricia Wattimena, in conversation with Andrea Vega Troncoso and Mara Dolan of WEDO.
Subtitles are available in Spanish, English, French, Arabic and Indonesian.