From June 6-9, WEDO joined thousands of feminists, gender advocates, and leaders from women's movements at the 2019 Women Deliver conference in Vancouver, Canada. WEDO had the pleasure of hosting a compelling panel on gender-just climate finance, a 'Power of Community' breakout session for climate advocates, and a feminist foreign policy breakfast with expert colleagues and friends working across various sectors at the intersection of gender, climate and environment.
Ensuring Gender-Just Climate Finance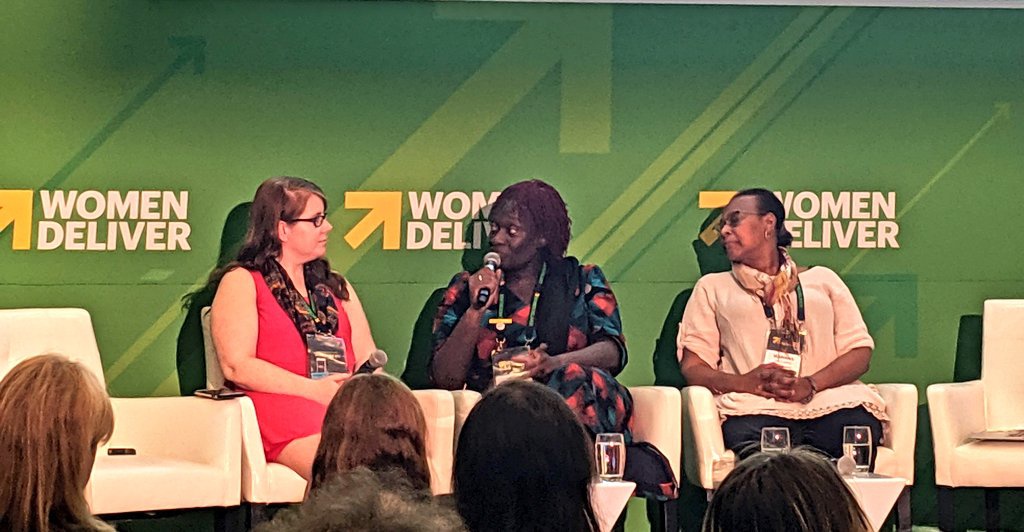 WEDO Director Bridget Burns was joined by leading climate finance experts Theo Sowa, CEO of the African Women's Development Fund and Dr. Mariama Williams, Senior Programme Officer for South Centre for an enriching and informative panel discussion on rethinking climate finance goals across all societal sectors, and reexamining the key challenges faced when it comes to financing women's rights within climate finance.
"When you look at investments in human rights broadly, the proportion that goes to women's rights and climate is tiny," said Theo. "It's very clear that it is women who are at the forefront of the impacts of climate change, and the gap is between what we think we're doing on the ground, and actually investing in that change."
See our latest report and accompanying brief, 'Enhancing Women's Organizations' Role In, and Access To, Climate Finance', for further insights on gender and climate finance.
---
Envisioning a Feminist Foreign Policy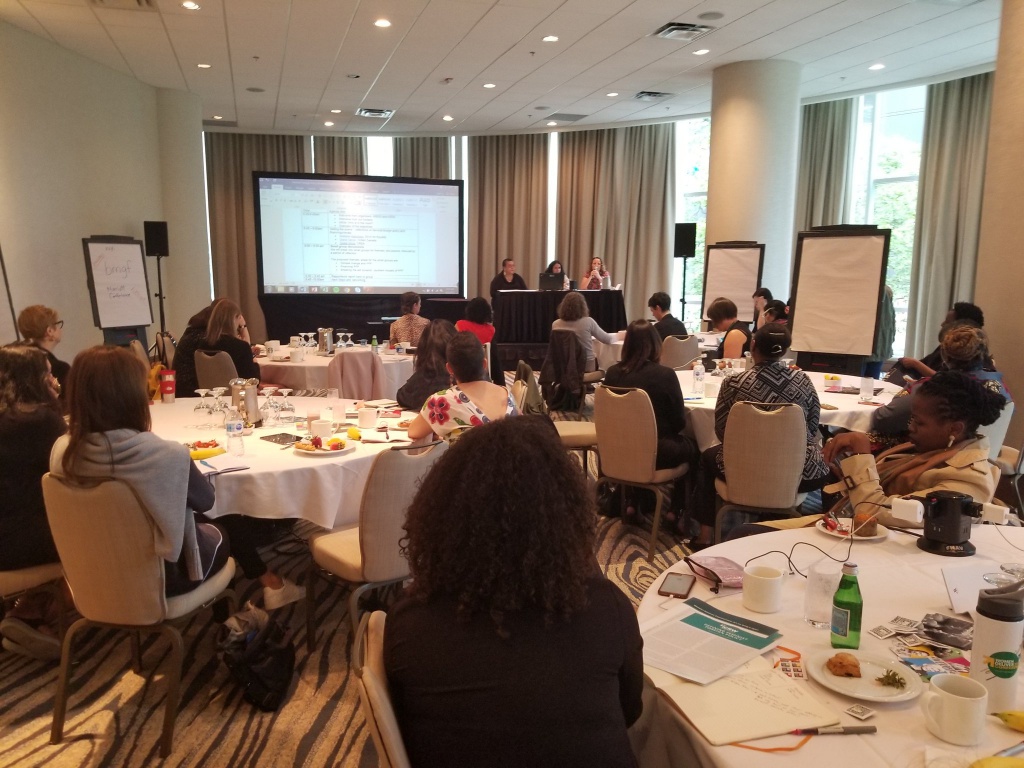 While in Vancouver, WEDO and the International Center for Reseach on Women (ICRW) co-hosted a feminist foreign policy breakfast which brought together a powerful group of women from across regions for a fascinating conversation on shifting global power, transformative climate action and intersectional feminist ideas in the global political landscape.
"At this moment right now, we are seeing people – women land defenders, indigenous groups and more – bring driven out of their own territories in ways we have never seen before," said Noelen Nabulivou, Pacific women's rights activist and Political Advisor for Diverse Voices and Action (DIVA) for Equality during the panel discussion portion. "Does a feminist foreign policy help us rebuild truly sustainable futures?" she asked.
Alongside Noelen on the panel was Geeta Misra from CREA and Diana Sarosi from Oxfam Canada, who shared that a feminist foreign policy must include transforming national and global patriarchal structures, ensuring women are given agency to lead and implement real solutions, intersectional approaches and resources, as well as collaborative processes.
"We need to tap into tools of power – who are the stakeholders, and how can we better ensure that feminist ideas are brought to the table," said Geeta.
For a deeper dive into defining an intersectional feminist foreign policy, be sure to check out ICRW's publication here.