WEDO AT HLPF 2018
The high-level political forum on sustainable development will meet from Monday, 9 July, to Wednesday, 18 July 2018. The ministerial meeting of the forum will be from Monday, 16 July, to Wednesday, 18 July 2018.
The theme is: "Transformation towards sustainable and resilient societies".
The HLPF will also review progress towards the SDGS and focus in particular on:
Goal 6. Ensure availability and sustainable management of water and sanitation for all
Goal 7. Ensure access to affordable, reliable, sustainable and modern energy for all
Goal 11. Make cities and human settlements inclusive, safe, resilient and sustainable
Goal 12. Ensure sustainable consumption and production patterns
Goal 15. Protect, restore and promote sustainable use of terrestrial ecosystems, sustainably manage forests, combat desertification, and halt and reverse land degradation and halt biodiversity loss
Goal 17. Strengthen the means of implementation and revitalize the Global Partnership for Sustainable Development, that will be considered each year:
The first week will include numerous panel and roundtables on the theme and on the SDGs under review.
WEDO, as part of the Women's Major Group(WMG), calls for gender equality, the realization of women's human rights and the empowerment of women as essential and cross-cutting to the implementation of all the SDGs.
WEDO will be leading and participating in a range of side events, training sessions and actions to ensure that systemic causes of 'being left behind' are addressed for real transformational change. Keep up to date on our latest events here and on the Women's Major Group Facebook page.
EXCITING EVENTS
Partnerships that Deliver for Girls & Women
Wednesday, 11 July, 8-10am
Scandinavia House, 58 Park Ave 
The event will apply a gender lens to the SDGs under review at HLPF (including those related to the environment, energy, WASH, and partnerships). It is designed to encourage dialogue and an exchange of diverse perspectives through a panel and interactive roundtable discussions on cross-sector partnerships to deliver for girls and women and advance all SDGs.
The event will feature a diverse panel and engaging roundtable discussions, including panelists:
Sheila Oparaocha, International Coordinator of Energia
Manuela Pinilla, Colombia Country Director, WaterAid
Eleanor Blomstrom, Co-Director, WEDO
Chris Jochnick, President & CEO of Landesa
Laveza Khan, Women Deliver Young Leader & Member Outreach & Government Relations Coordinator at Alberta Council for Global Cooperation
RSVP here.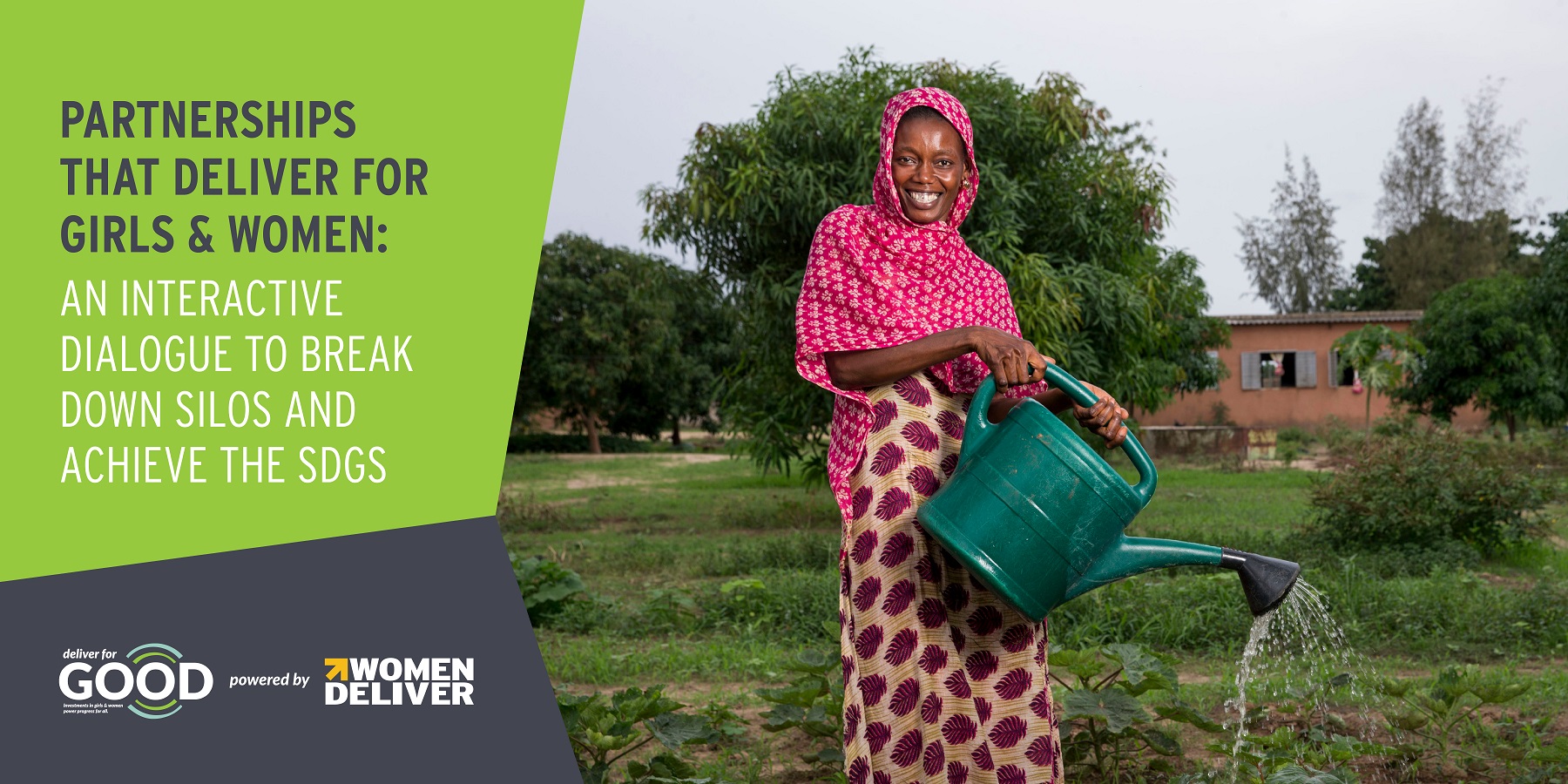 Mapping the gap: barriers and opportunities for Civil Society in VNRs
Wednesday, 11 July,

 

1:15-2:30pm


CR7 at UNHQ

WEDO will see you at following events! 
WMG's HLPF2018 series