WEDO is bringing an incredible delegation of frontline and grassroots feminist advocates to participate at COP26 as part of the Women and Gender Constituency – and to raise the demands and voices of folks in their regions and communities.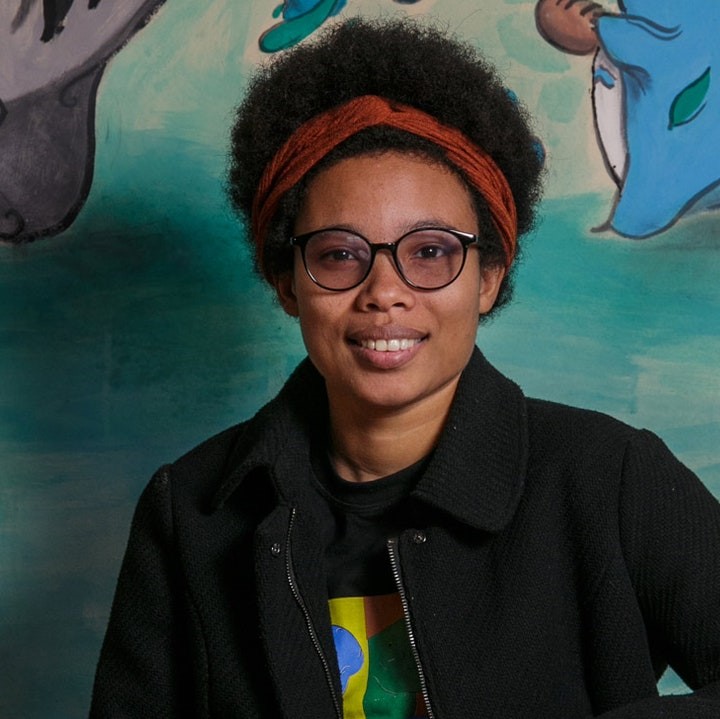 Marie Christina Kolo
Green'N'Kool/ Indian Ocean Climate Network
Nosy be/ Antananarivo, Madagascar
Marie Christina Kolo is the eco-feminist founder of Green'N'Kool NGO, where she leads ecological initiatives and builds community in urban and rural areas of Madagascar mostly with vulnerable women. She mobilises youth too through the platform she co-founded in 2015, the Indian Ocean Climate Network, a youth network that promotes and encourages youth initiatives regarding climate change in Madagascar, La Reunion and Comoros islands. In 2021, she became the coordinator and spokesperson of the Gender and Climate Justice national coalition of Madagascar and also launched a national movement fighting against rape culture. Marie Christina was one of the first Malagasy Youth delegates included in international climate negotiations within the national delegation of Madagascar at COP21. In 2020, she got the Martine Anstett International Prize on human rights as a recognition for her efforts for climate justice and women's rights.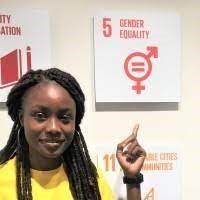 Zainab Yunusa
Young Professionals in Policy & Development (YouPaD)
Abuja, Nigeria
Zainab is a gender equality and feminist advocate for girls' and women's rights. With five years of experience as an International Development professional, Zainab strengthens research, advocacy and project management in areas of meaningful youth engagement & development, sexual and reproductive health and rights, inclusive governance, and climate change. She collaborates with UNICEF as a Global Ambassador of the U-Report tool, and champions people-centred development by amplifying the views of young citizens (over three million in Nigeria alone) on themes including education, digitisation, climate change, and peace, security and governance. Through her membership with the UNFCCC's Youth Constituency (YOUNGO) Women and Gender Working Group, she advocates for inclusiveness in global climate change negotiations and policy-making processes.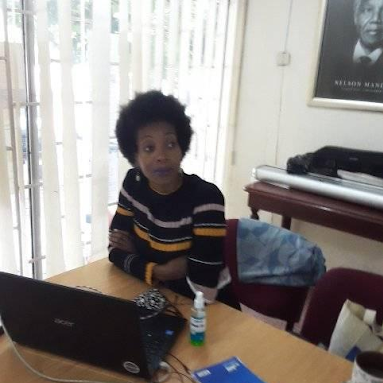 Yolanda Mulhuini
Grupo Para o Desenvolvimento da Mulher e Rapariga
Mapito, Mozambique
Yolanda is the Executive Director of the Grupo Para o Desenvolvimento da Mulher e Rapariga, an organization based in Mozambique with the mission to empower women in situations of domestic violence and victims of violence through access to psycho-social, legal and professional training. Through her work she encourages the practice of entrepreneurship services, ensuring women's participation in access to natural resources and in making decisions. Yolanda is a member of the Climate Change Platform and a Civil Society Focal Point for the Adaptation Fund.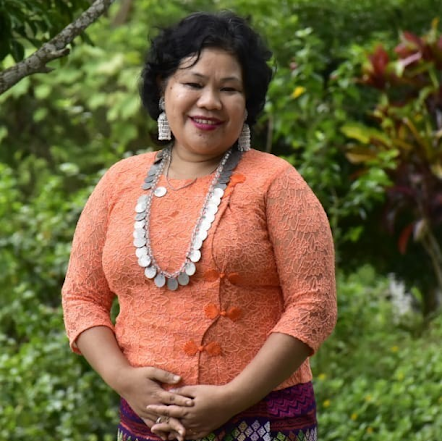 Chittagong Hill Tracts, Bangladesh
Chanchana Chakma
Bangladesh Indigenous Women's Network
Chanchana is a founding member and current Member Secretary of the Bangladesh Indigenous Women's Network (BIWN), which was created in 2012 and aims to promote and protect the human rights of, and protest and prevent violence against, Indigenous women and girls in Bangladesh. The organisation also helps to implement the Chittagong Hill Tracts Peace Accord, which was agreed with the government in 1997, to attempt to recognise the rights of the Indigenous communities in the Chittagong Hill Tracts (CHT). Chanchana advocates for climate justice and to reduce discrimination towards women living in the CHT and achieve gender equality and respect for their human rights by educating these women, in order to make them more aware of the rights to which they are entitled as indigenous women.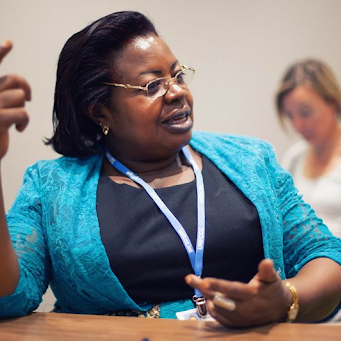 Gertrude Kabusimbi Kenyangi
Support for Women in Agriculture and Environment (SWAGEN)
Kampala, Uganda
Gertrude Kabusimbi Kenyangi is an activist for gender, climate and development justice. She has 20 year work experience in Forest and Biodiversity Conservation right at the grassroots in Uganda. In recognition of her effort in this field, FAO awarded her the Collaborative Partnership on Forests, Wangari Maathai "Forest Champions" Award for 2015, for her work to Conserve Biodiversity and the forest ecosystem, Combat Desertification, Climate Change Mitigation and Adaptation for community resilience. She was also awarded the 2015 ONE Prize for eradication of extreme poverty among other awards. She has been involved in the discourses surrounding SDGs / Agenda 2030, UNFCCC, UNEA and CBD since its inception, bringing a gender dimension and advocating for framing these international conventions in their scientific as well as social identity. Ms. Kenyangi has been an observer for Africa on the Climate Investment Funds – Forest Investment (CIF FIP), Eastern Africa Facilitator for Civil Society Mechanism's engagement with FAO's Committee on Food Security (CSM4CFS), and is the current Facilitator for CSOs at UNEP. The Organisation Ms. Kenyangi works with, Support for Women in Agriculture and Environment (SWAGEN) is ECOSOC and UNEP Accredited.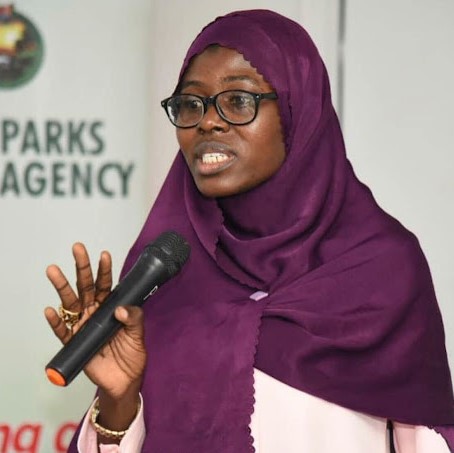 Aisha Titilola Kazeem
Centre for 21st Century Issues
Lagos, Nigeria
Aisha Titilola Kazeem has over 10 years of experience working and advocating for gender and climate justice locally and internationally with the Centre for 21st Century Issues. As a representative of an organization committed to strengthening the capacity of local women across Africa, Titilola looks forward to bringing the voices of the local women to the forefront of discussion at COP26. She shares a vision of a just world and is committed to working for peace, equitable and sustainable social change in Nigeria.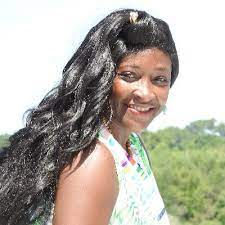 Marie Tamoifo Nkom
Association Jeunesse Verte du Cameroun/ Network of Young Leaders for the Sustainable Management of Forest Ecosystems of Central Africa
Yaoundé, Cameroon
Marie Tamoifo Nkom is the sub-regional coordinator of the Network of Young Leaders for the Sustainable Management of Forest Ecosystems of Central Africa (REJEFAC) with national network representation in the ten countries of the COMIFAC / CEEAC space. She is an active member of the Conference on the Ecosystems of Dense and Humid Forests of Central Africa (CEFDHAC) as founder of the Green Youth Association of Cameroon (AJVC). Her dynamism led to the appointment of young people as spokespersons for African youth at the Summit of Heads of State of Africa and France in Bamako in Mali in 2005. Marie is doing a master in international business administration, holds a degree in Private Law, and many field certificates on different topics including green economy, project management and solar energy. With twenty years of experience as an International and national Development professional and civil society leader, she is passionate about giving a voice to youths, women and indigenous communities of Africa. She notably piloted and organized since 2015, till today COP AT HOME named "COP CHEZ NOUS " annual gatherings to allow young people and leaders in the Congo Basin to get a feel of international negotiations on climate change and to prepare their contribution note to climate and biodiversity talks, and also . Her organization is piloting a program "PODC" on solar energy touching education, health, agriculture, environment and waste management.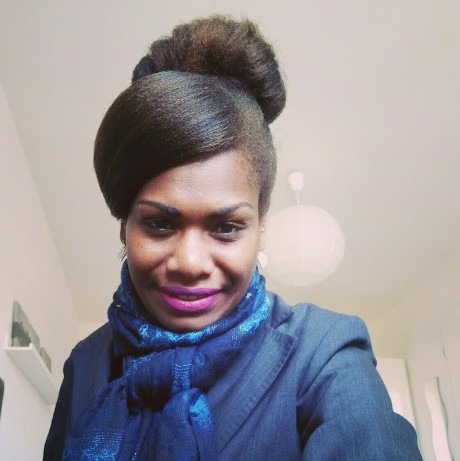 Sharon Inone
EmPower Resource Centre, Greenergy Pacific, Solomon Islands Government, YOUNGO
Temotu Province, Solomon Islands
Sharon Inone is an environmental Scientist from the Solomon Islands who is passionate about climate adaptation, mitigation, gender equality and youth empowerment. Sharon led a revolutionary campaign in her home country that resulted in the National government canceling a mining License over the smallest and most remote areas of the Solomon Islands. Sharon is committed to sharing climate science with rural villagers with simplicity and accessibility. She holds a Masters from the National University of Ireland Galway in Science in Climate Change Agriculture and Food Security. With her expertise, knowledge, and first hand experience on climate change impacts, Sharon works to ensure the voices of vulnerable people are echoed at the highest level.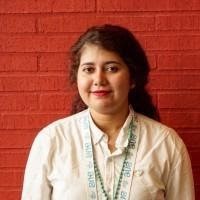 Xiomara Acevedo
Barranquilla+20
Colombia
Xiomara is a climate change activist and professional committed to mobilizing policy advocacy and communication engagement efforts around adaptation, loss and damage, transparency and finance. In 2012 she founded the youth-led and youth focused NGO Barranquilla+20, which has impacted more than 20.000 children, youth and women in climate, biodiversity and water in Colombia and LAC. Xiomara is a recipient of the Generation Equality Youth grant, supported by the Gates Foundation and is currently coordinating the project Women for Climate Justice in Colombia to increase the incidence of young Women in gender and NDCs and climate policies in 14 subnational jurisdictions in the country. She also coordinates the Global Youth Biodiversity Network (GYBN) Colombian chapter and is part of the GYBN steering committee. Her experience in climate change is also through mobilizing, campaigning and policy influence.